Monday Menu is my weekly meal planning feature.  I like to plan a variety of easy, family friendly meals for the week.
How was your week?  A little crazier than usual after the holiday break?  Mine, too.  It was a little bumpy getting back into routines the past week, but we made it through. Only a couple extra trips to the school to drop off forgotten items.  Hopefully we will settle in a little better this week.
Bountiful Basket A-Week Participants:  co-op returns today (yea!).  Make your contribution through 10:00PM Tues. for pick-up this weekend.
The week ahead is moderately busy, so I have planned easy to prepare meals.  I just don't have/want to spend too much time in the kitchen this week.  My slow cooker comes in handy for busy weeks because I can toss ingredients in the cooker in the morning and come home in the afternoon to a fully cooked meal.
Here's a recap of what happened on the blog last week: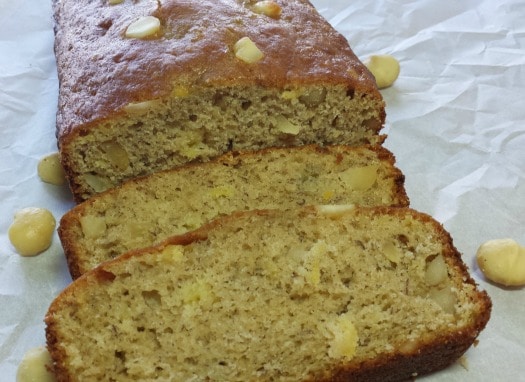 Hawaiian Mac Nut Banana Bread – I love this tropical version with pineapple and macadamia nuts.
Monday Menu 1-4-16 – my meal plan from last week.
It's Monday, and that means it's time for the weekly menu.  Monday Menu is a weekly feature on A Reinvented Mom. I like to plan a variety of meals, using a combination of family favorites and new recipes. While I do assign meals to days, many times I end up swapping them around as the week unfolds – life happens.  I also like most of our weeknight meals to be of the quick and easy variety. No one wants to spend an hour in the kitchen cooking dinner during the week. It's a challenge to come up with meals the entire family likes, but it doesn't stop me from trying.
MONDAY —  BBQ Chicken Sloppy Joes – I found this recipe on Pinterest last week & can't wait to try it.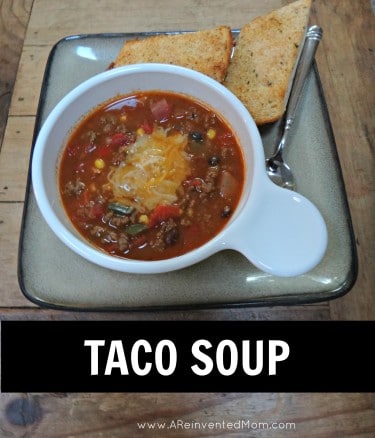 TUESDAY — Taco Soup with Garlic Bread – I plan to cook the soup in the slow cooker.
WEDNESDAY —  Leftovers (Mom has a meeting).
THURSDAY —  Panko Chicken (from Costco) – on sandwiches for the Teens & Hubby and on salad for me, macaroni & cheese.
FRIDAY —  Home Basketball Game (we'll eat homemade soup or pasta from the concession stand).
SATURDAY —  Make Your Own Pizza (I'll use Naan bread for the crust).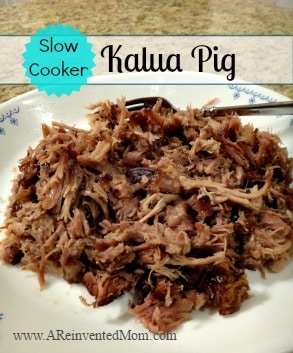 SUNDAY —  Slow Cooker Kalua Pig (my City Market/Kroger has pork shoulder on sale for $1.49/pound this week).
SIDE DISHES —  Roasted broccoli, sliced fruits, cut veggies (carrots, mini cucumbers, mini peppers), roasted potatoes.
SWEET TREATS —  Pumpkin Bars.
I'd love to know what's on your menu this week – please share in the comments.
For more recipe ideas, see all of my previous Monday Menus posts.
Follow A Reinvented Mom on Pinterest, Instagram, Yummly and Twitter.
I've linked my menu at the following blogs: Menu Plan Monday at I'm an Organizing Junkie.
This post may contain affiliate links.  If you choose to click on the link and/or make a purchase, I will be paid a small amount which helps to support this website. Your price is the same, whether or not you use the link.  This does not influence or change my opinion(s).