10 Fun Christmas Party Ideas for Families
Disclosure: This post may contain affiliate links. When you click on a link and/or make a purchase, I may be paid a small commission at no additional cost to you. Additionally, as an Amazon Associate I earn from qualifying purchases. Please read my Disclosure page for more information.
Getting together with friends and family is the essence of the holiday spirit. These fun Christmas party ideas bring everyone together in a budget-friendly way.
Select a holiday party theme and ask your friends and family to help kick in for a fun-filled, family-friendly event to celebrate the season.
The best budget Christmas party ideas come from gathering up your friends and creating a sense of community, where it's less about the money you're spending and more about making memories.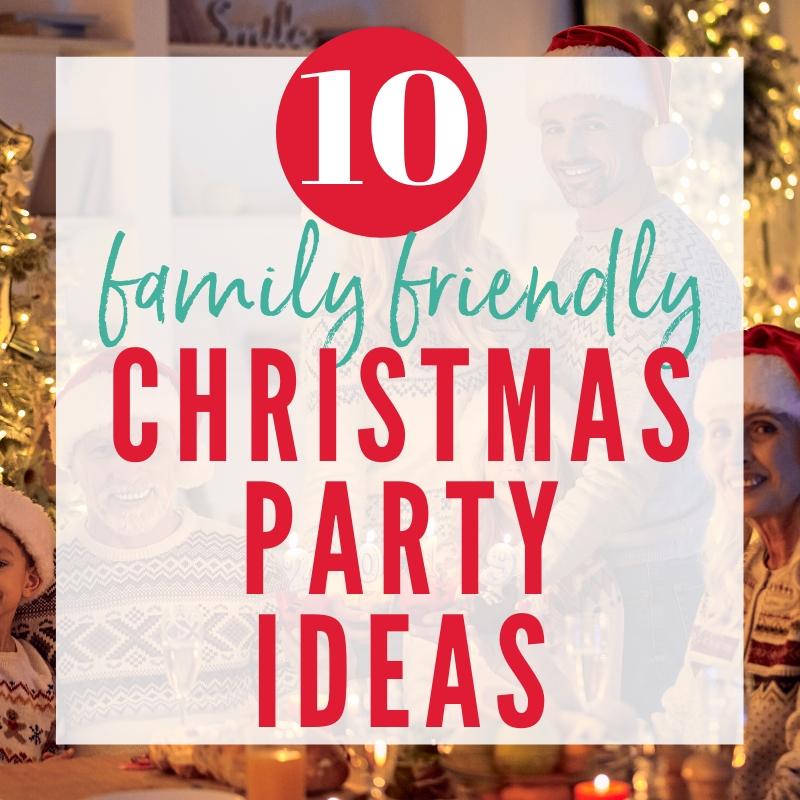 Brainstorming Fun Christmas Party Ideas
While you're coming up with holiday party ideas that won't break the bank, think about who you're inviting. Do you like to get together for a meal with your friends and family? Or do you prefer an activity? Are you a morning person or a night owl?
Choose a holiday party idea that jives with the group of people you're bringing together.
Keep holiday parties budget-friendly by sharing the responsibility of food and entertainment. You'll not only save a little money, but you'll also get to experience their favorite holiday traditions.
Fun Budget-Friendly Christmas Party Ideas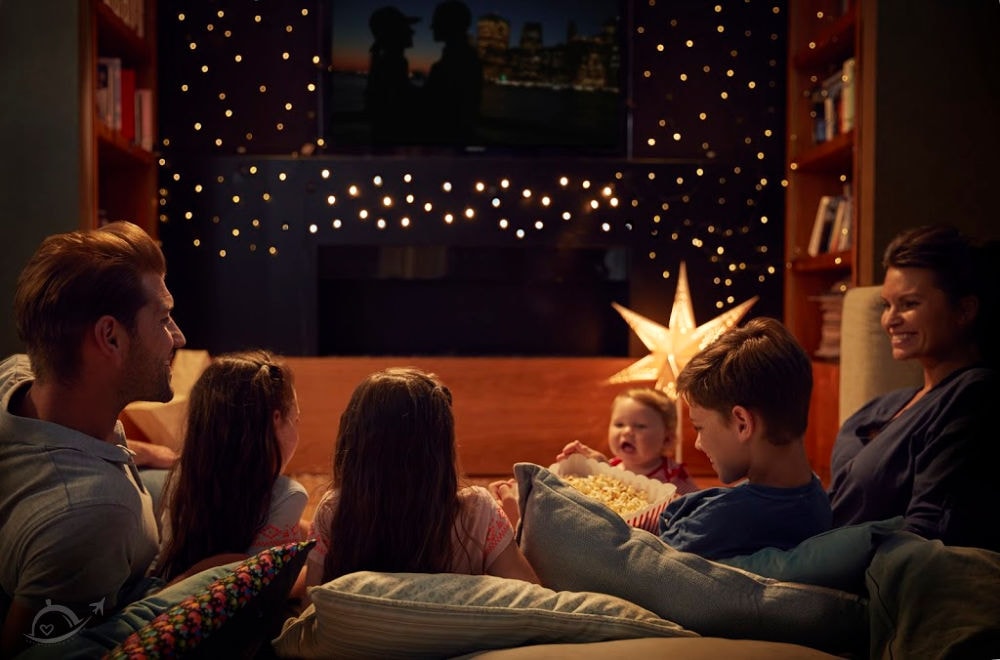 Christmas PJ Party
Who doesn't want to snuggle up in their favorite pair of pajamas on a cold day or night? Get your family and friends together for a fun-filled movie night.
A pajama and movie night is one of the best budget Christmas party ideas because you can use your existing movie streaming subscription to watch a few Christmas classics.
For food, stop by the store and collect ingredients for a make your own pizza bar. In addition to being a fun activity, everyone gets to make their own perfect pizza. And you'll get to save a little scratch by avoiding expensive delivery pizza.
Ask guests to bring along their favorite drink, popcorn or dessert for a delicious evening filled with holiday cheer.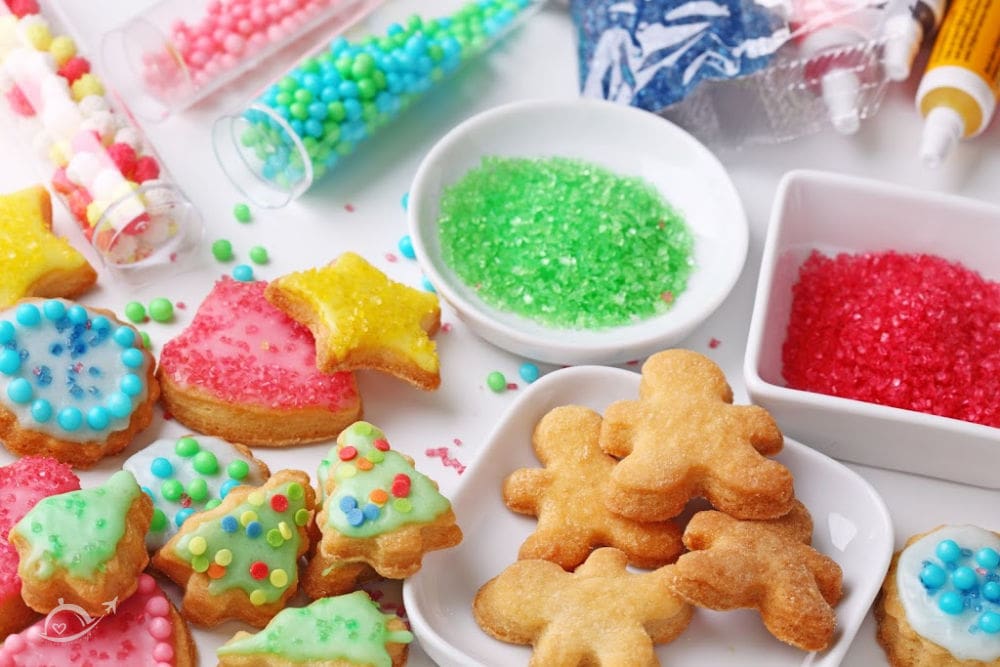 Cookie Decorating and Exchange
A cookie party is a classic holiday party theme for all ages. Decorate cookies and enjoy a few healthy snacks to balance all the sugar.
For this fun Christmas party idea, have guests bring one dozen undecorated sugar cookies. You can supply the icing and sprinkles.
Everyone pitches in for this family-friendly event so you aren't stuck doing all the baking, set up, and clean up.
As a party favor have guests take a couple cookies from each batch for a mix-and-match cookie collection to take home. Yummy!

Go Caroling
Get everyone together for a merry time singing holiday songs. Elect to sing around the neighborhood or contact a local nursing home to schedule a performance.
You don't need to be Grammy-winning singers to gather together and spread some holiday cheer.
After caroling, come together with a homemade hot cocoa bar. Serve up a delicious batch of hot chocolate with a few extra toppings like:
Whipped cream
Sprinkles
Marshmallows
Cinnamon and cinnamon sticks
Baileys Irish Cream (for the adults)
Throw a Potluck Party
One of our favorite ideas for holiday parties revolves around potlucks. A potluck is when you invite friends over and have them bring their favorite dish (suitable to serve 4-8). Everyone gets to taste each other's food and enjoy a delicious feast.
Potlucks are a great way to share holiday traditions. If you have plenty of friends who celebrate the holidays differently, ask them to make their favorite holiday treat.
Invite your kids and spouse to help prepare your family's dish. It'll be fun for the whole family and you can enjoy a delicious meal.
For potlucks, it's best to ask guests what they are bringing in advance, so you can make sure there's a solid spread of food, sides, and desserts.

White Elephant Gift Exchange
The concept of the white elephant actually dates back to a Southeast Asian folktale where an angry king gifted a white elephant (said to be useless) to a rival dynasty.
Today, we honor that tradition by hosting a white elephant gift exchange where party-goers each buy a budget-friendly, silly gift for the party.
Instead of buying gifts for all of your friends this year, invite them over for a white elephant gift exchange instead.
If you're including the kids, have two separate white elephant gift exchanges, one for kids and another for parents. This will help keep your kids engaged and brings a little extra flair for the adults too.
The rules are simple, bring in one wrapped gift at a set dollar amount. The gift goes into a pile and when it's your turn you can either choose a gift or steal someone else's gift.
White Elephant (aka Dirty Santa) gift exchanges are one of my favorite fun Christmas party ideas. Guests can get boisterous with all the smack talking and stealing going on. All in good fun, of course.
Host a Food and Gift Drive Party
Adopt a family in need this Christmas with the help from your friends and family. Go to a local charity and adopt a family in need's holiday gift list. Instead of giving each other gifts, have friends sign up to snag a gift on the list for the family in need.
Come together with homemade pizzas and wrap gifts together. Holiday party themes that give back to the community not only feel good but spread some cheer to those in need.
You can then opt to deliver everything together or nominate a party-goer (or yourself) to drop off the items as specified.

Delicious Desserts
This is one incredibly fun Christmas party idea for the sweet tooth in all of us. Host a potluck dessert party. You supply the coffee, tea, and drinks, while everyone brings their favorite dessert to snack on.
As one of the more sugar-based themed Christmas party ideas, this one is sure to be a hit with younger kids and adults alike.
For a party favor, have everyone share their recipe in a digital folder like Dropbox or Google Drive.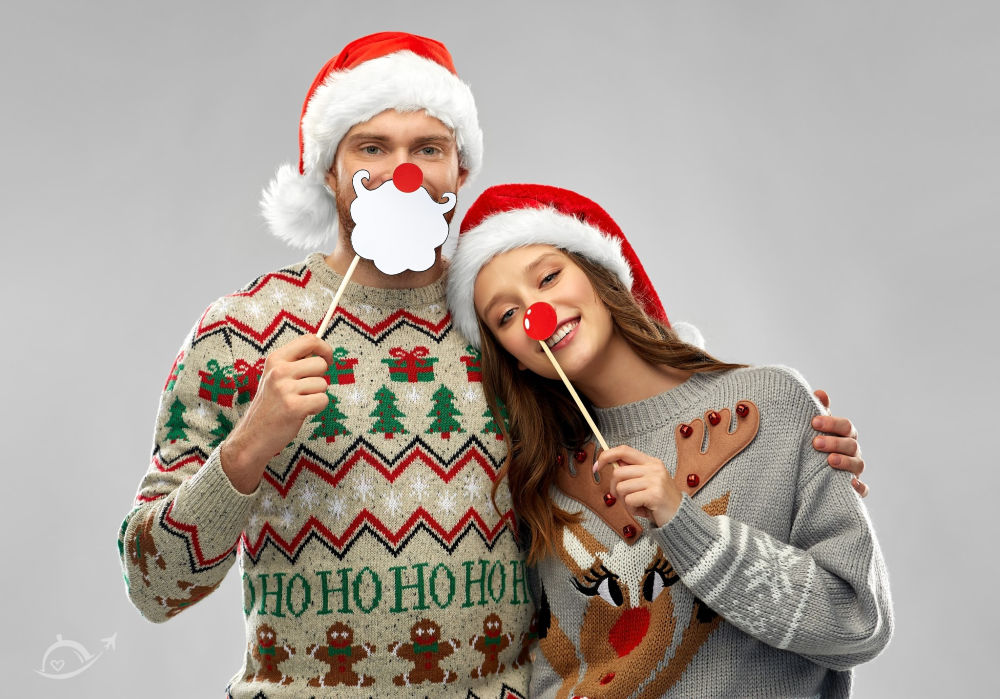 Ugly Sweater Game Night
Gather around the kitchen table for a holiday-themed game night party. Ideal for smaller groups of friends and family, this budget Christmas party idea combines holiday cheer with board games.
For budget-friendly eats, throw together a quick little taco bar with all the fixings. Ask guests to bring some snacks such as chips and salsa, adult beverages, or a taco ingredient.
Don't forget to ask them to bring a favorite game that they already own.
Ugly Christmas sweaters are optional but encouraged. If you have a larger group, split into two groups and swap games.
Aim to play games that last around 30 minutes so you can swap a few times. Or you can bring games suitable for larger groups, like Telestrations or Guesstures.

Small Bites Holiday Themed Party
Who doesn't love finger food? This fun-filled themed Christmas party idea is all about tasty bites. It makes for a great afternoon party, where you don't want to be up late.
Suitable for a casual gathering, a small bites party lets people nibble and chat while you play holiday music. You'll love this super quick-and-easy party idea when you're short on time.
You can either opt to make it pot-luck style or cook 4 to 6 small bites yourself. Don't forget to send guests home with leftovers.

Host a Breakfast or Brunch Budget Christmas Party
Breakfast food is shockingly cheap and easy. Waffles cost next-to-nothing to make and you can provide a few fun toppings for a waffle bar party. Alternatively, you can host a brunch with quick-and-easy breakfast casseroles.
Choose your favorite breakfast food and host your friends for a fun-filled morning of delicious breakfast bites. Gathering with friends is a great way to start the day.
After you've all eaten your fill, opt to go to the park or hit the sledding hill with friends and family. Choosing a free activity afterward helps to burn off your meal and spend extra time with those you love this holiday season.
These fun-filled ideas for holiday parties provide a budget-friendly way to entertain this holiday season. You don't need a big, fancy event to celebrate the season.
And gathering your friends together is an excellent way to share holiday traditions without breaking the bank.
***Pin Fun Christmas Party Ideas for Later***