Pantry Challenge 2019 Week One Recap
Disclosure: This post may contain affiliate links. When you click on a link and/or make a purchase, I may be paid a small commission at no additional cost to you. Additionally, as an Amazon Associate I earn from qualifying purchases. Please read my Disclosure page for more information.
The first week of Pantry Challenge 2019 is done! It was a successful week in terms of using food we had on hand and not eating out.
Pantry Challenge 2019 Week One Recap
We made it through the first week of Pantry Challenge 2019 easily enough. Food is plentiful at the beginning of the challenge and that makes meal planning fairly easy.
As usual, I didn't tell my family about starting the Pantry Challenge. Experience has taught me they probably won't notice any difference the first week if I don't mention it. Keeping it under wraps also cuts down on the inevitable whining that occurs as I cut back on food purchases.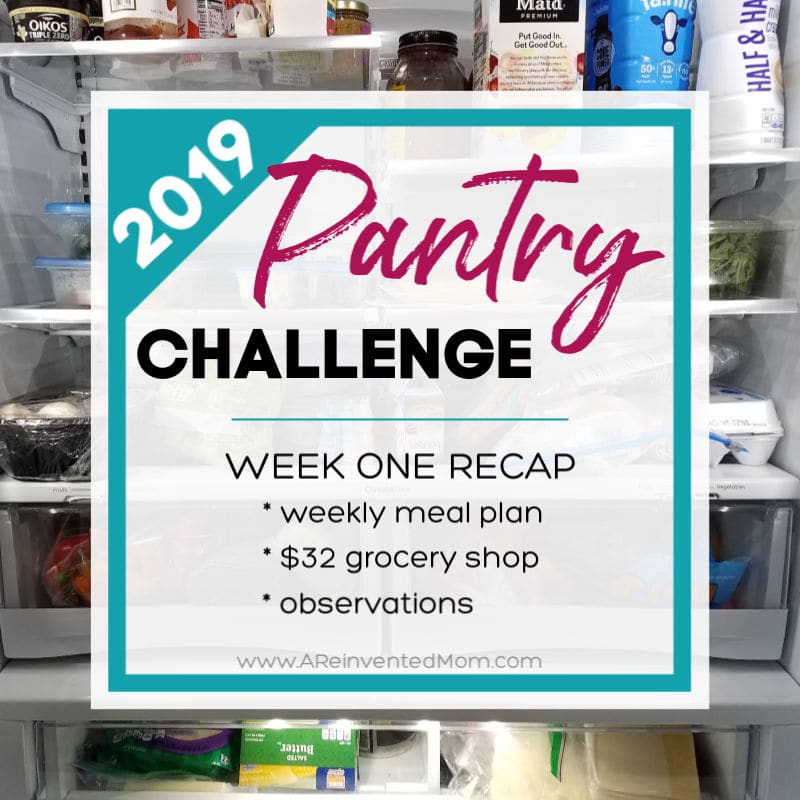 What We Ate This Week:
Meal planning was a breeze this first week. With 2 full freezers we had many options. And options = EASY meal planning. We ate very well (no complaints) and avoided going out to eat. I call that a win!
These are the meals we ate this week:
Monday – Pulled Pork sandwiches and fries
Tuesday – Loaded BBQ Pulled Pork sheet pan nachos (used leftover pulled pork)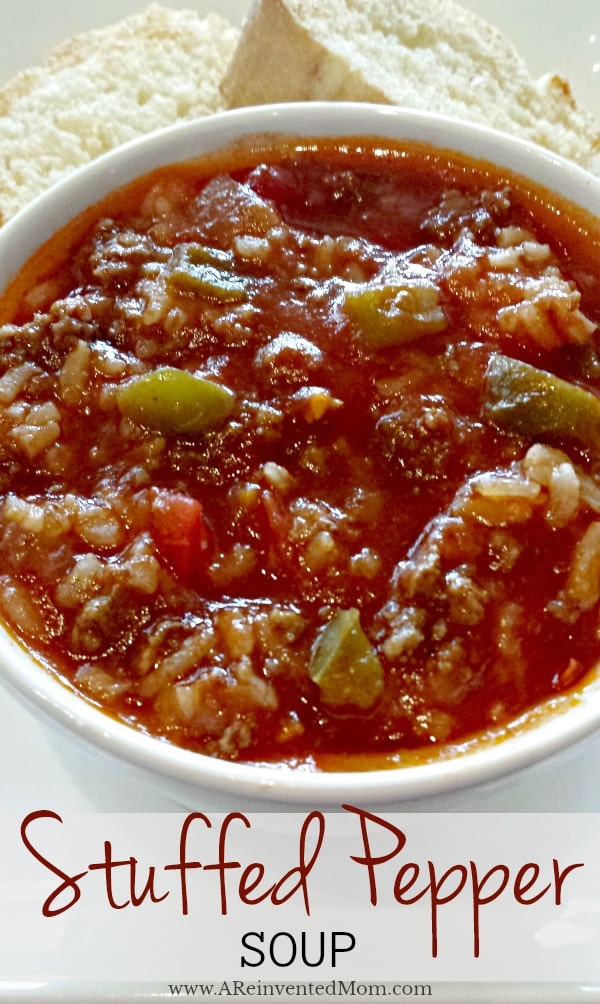 Wednesday – Stuffed Pepper Soup (used pre-cooked ground beef from the freezer) & mini peppers
Thursday – Breakfast for Dinner (eggs, bacon & toast)
Friday – Leftovers
Saturday – Breaded Chicken Breast on buns and a random packet of cheesy rice mix from the pantry
Sunday – Grilled flat iron steak (from the freezer), roasted fingerling potatoes, roasted broccoli
Breakfasts – cereal, yogurt, eggs
Lunches – leftovers, salad with deli meat, cheese & veggies.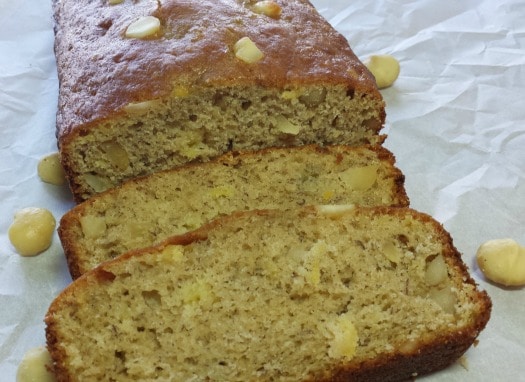 Snacks – Hawaiian Mac Nut Banana Bread, Spicy Sweet Chex Mix, fruit
Grocery Shopping:
I spent $32.49 at the grocery store this week, well under my $40 budget. My cart consisted of fruits ($2 strawberries!), veggies, milk, bread and a few items to keep The Girl happy.
The first shop of a Pantry Challenge is always a struggle as I adjust my shopping habits. The past few months I've gotten into a terrible habit of shopping without a list and tossing random stuff in the cart. This terrible habit has resulted in wasted food, double purchases and a hodgepodge of items I can't remember why I purchased. Can you relate?
The smaller grocery budget forces me to be intentional about items I am tossing in my cart. Do I NEED the item this week? What will I USE the item for? If I can't identify an immediate need, it doesn't go in the shopping cart. Period!
Week One Observations:
I have an abundance of food in my 2 freezers – they are both packed full! There are a few oddball items but it is mostly meat I stocked up on when it was on sale. Not having to purchase proteins is a huge savings for the grocery budget.
I haven't told my family we are doing a Pantry Challenge. We ate very well so they had no reason to suspect a pantry challenge was under way.
I'm not noticing much difference in the freezers or pantry. I should begin seeing some open space next week.
Daily meal photos – ugh! I just can't seem to pull this off. I'll keep trying but no promises.
I'd love to hear how you are doing with the Pantry Challenge 2019. Feel free to share your wins and challenges in the Comments below or post to my Facebook page.
Have a beautiful day!
Previous Pantry Challenge Posts:
Join Me for Pantry Challenge 2019 + BONUS Printable
Pantry Challenge 2018 – Getting Started & Free Inventory Printable
Pantry Challenge Recipe Ideas: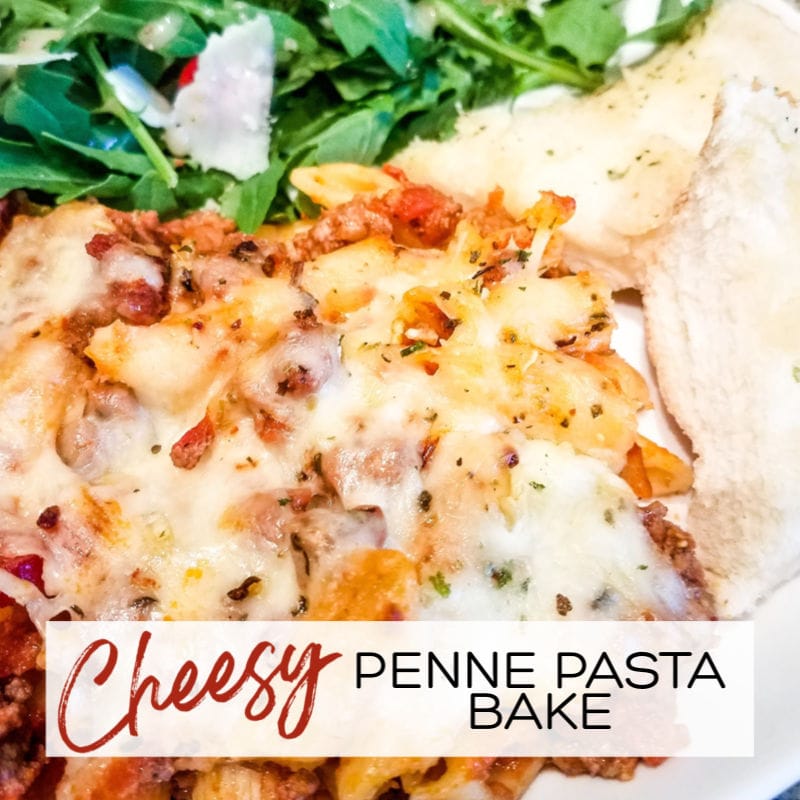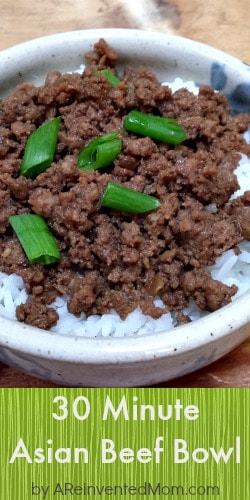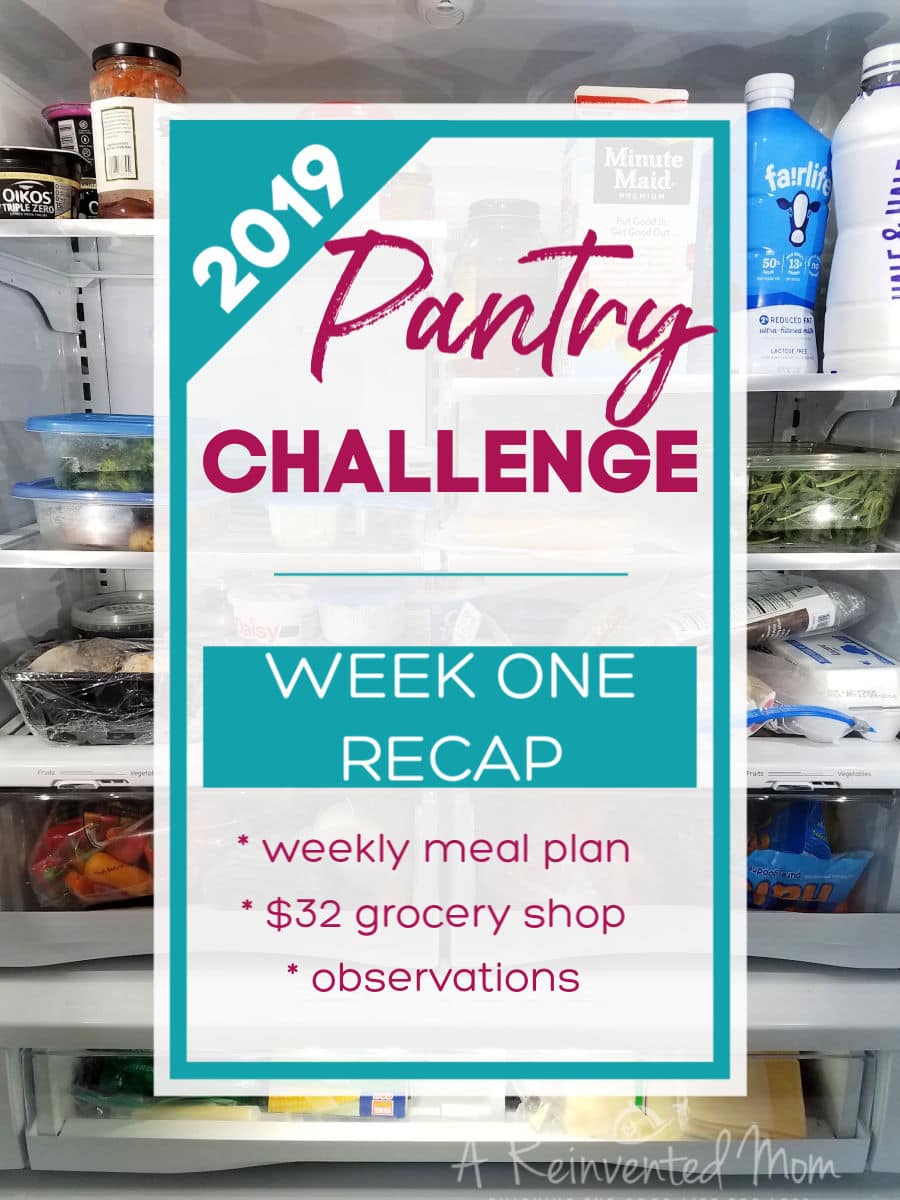 Follow A Reinvented Mom on Pinterest, Instagram and Yummly.
A Reinvented Mom is a participant in the Amazon Services LLC Associates Program, an affiliate advertising program designed to provide a means for sites to earn advertising fees by advertising and linking to Amazon.com.