Blueberry Boy Bait is a pan of buttery cake studded with sweet, juicy blueberries.
For the past 15 summers, The Boy and I have attended Cambodian Heritage Camp in Fraser, Colorado. Dozens of families travel from across the United States to take part in the weekend camp. We gather to immerse ourselves in Khmer cultural workshops, activities and amazing food.
Our fellow campers represent a lovely potpourri of all religions, colors and lifestyles. For four days, potential differences are set aside for the sake of our children.
We celebrate and learn about our children's Cambodian heritage. Squeezing out every last second of our fleeting time together. And to treasure the fellowship with families "just like ours".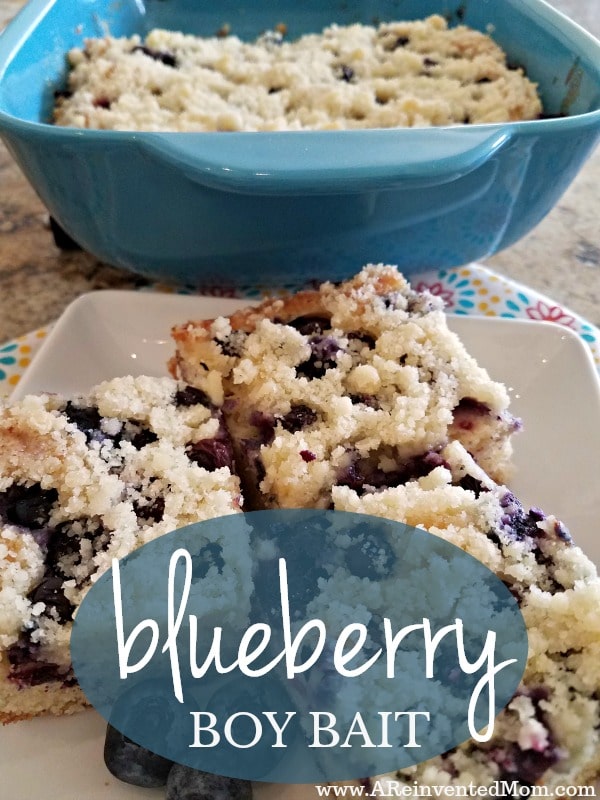 Over the years, my son and I have been blessed to make lifelong friends at Cambodian Heritage Camp. Deep friendships forged by shared life experiences. And a love of our children's Cambodian birth culture.
Sharing the joys and fears raising brown-skinned children in these uncertain times. These people "get me". More important, they feed my soul.
So what does a camp for children adopted from Cambodia have to do with the recipe I am sharing today? It was here that I discovered this tasty little treat.
After a busy day filled with activities, we returned to the cabin we shared with 10 other families. The teenagers were hungry (surprise!).
One of the Dad's offered to make Blueberry Boy Bait for the hungry masses. You gotta love a man who packs a recipe for a weekend trip!
Soon the enticing aroma of baking Blueberry Boy Bait wafted through our cabin. Teenagers and parents gathered around the kitchen in anticipation of the yummy goodness.
In no time at all we were enjoying Blueberry Boy Bait warm from the oven – soooo good! And an instant later, a double batch was gone, not a single crumb left.
The recipe my friend shared with me is somewhat different than others I've found on the internet. My search revealed similar recipes with different toppings. Some had a cinnamon sugar topping, some with glaze and some have a crumb topping like this version. My friend worked from a copy of a newspaper clipping of unknown origin.
I have also taken the liberty of reducing the amount of sugar. You can substitute frozen blueberries if berries are out of season. If your budget allows, frozen Maine blueberries are worth the splurge. The smaller Maine berries taste amazing in this recipe.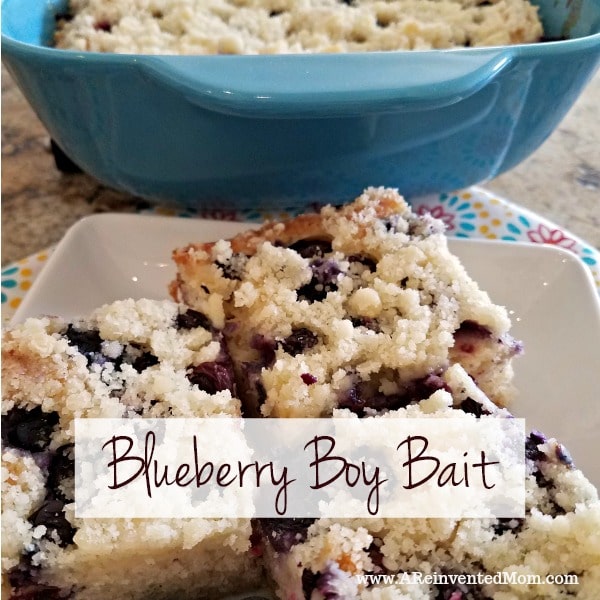 Where the heck did the name come from?
I have to admit the recipe name intrigued me. My detective friend (aka Google) revealed a Chicago teenager created the dish. She hoped the buttery, berry-filled treat would help her attract a boyfriend.
After submitting the recipe to the Pillsbury baking contest in the 1950's, she earned a 2nd place award in the Junior division. I couldn't locate any reports on her success in landing a boyfriend.
If you need a quick breakfast, snack or dessert, Blueberry Boy Bait has you covered. Warm from the oven is marvelous, but it's also a tasty leftover. If you do have leftovers, wrap them up and store at room temperature for a day or two.
Work Smarter: Sometimes the right tools can make or break your cooking experience. These are the tools I used to make quick work of this recipe:
Batter bowl
Pastry cutter
3-quart baking dish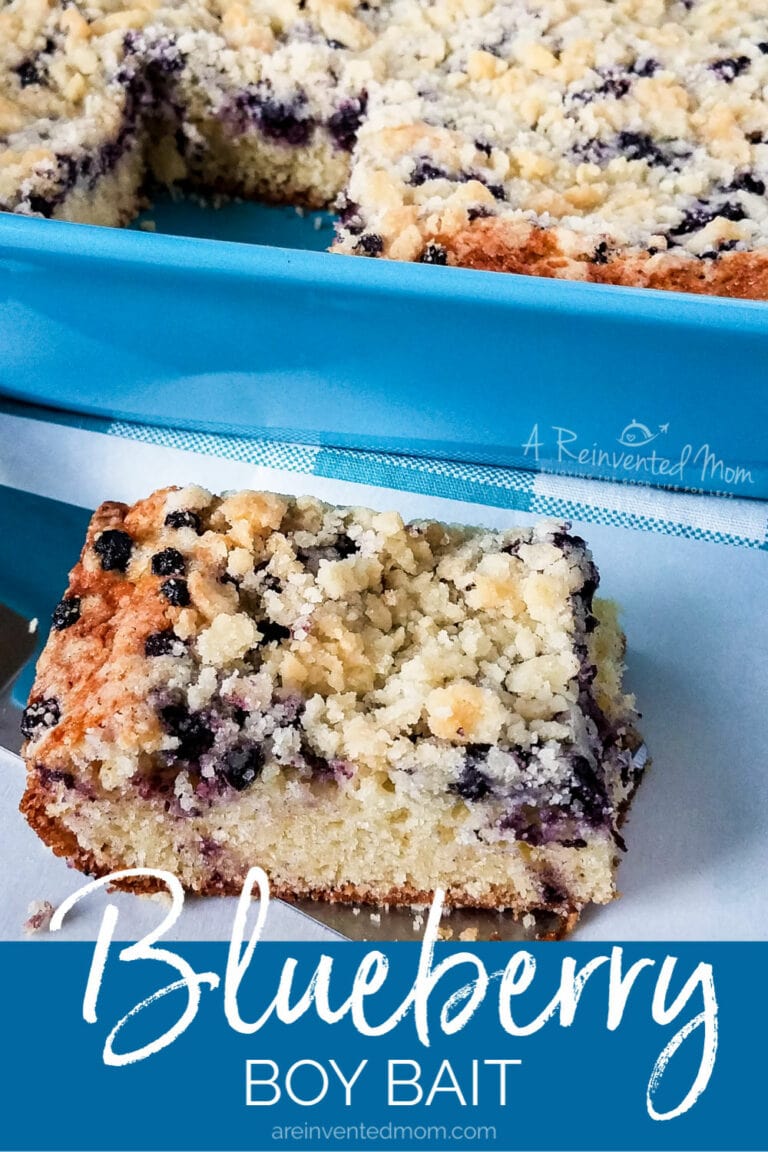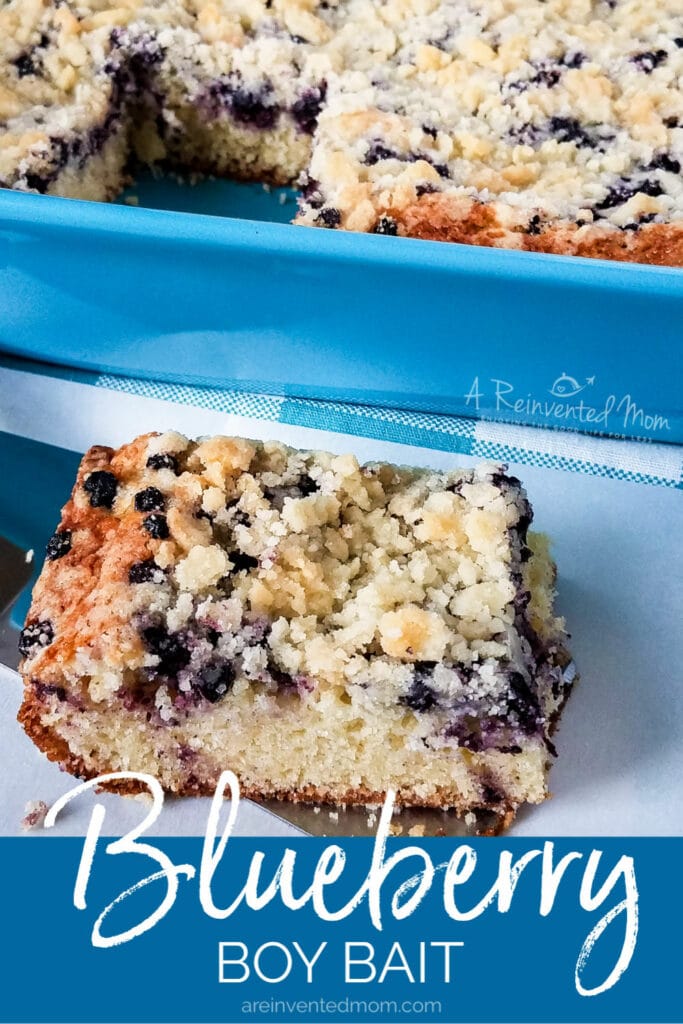 More easy snack recipes:
Hawaiian Mac Nut Banana Bread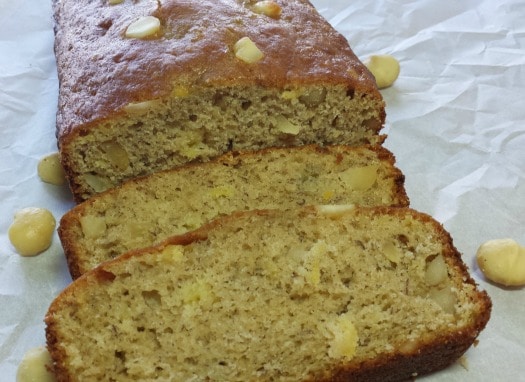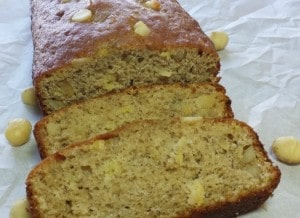 Flourless Peanut Butter Cookies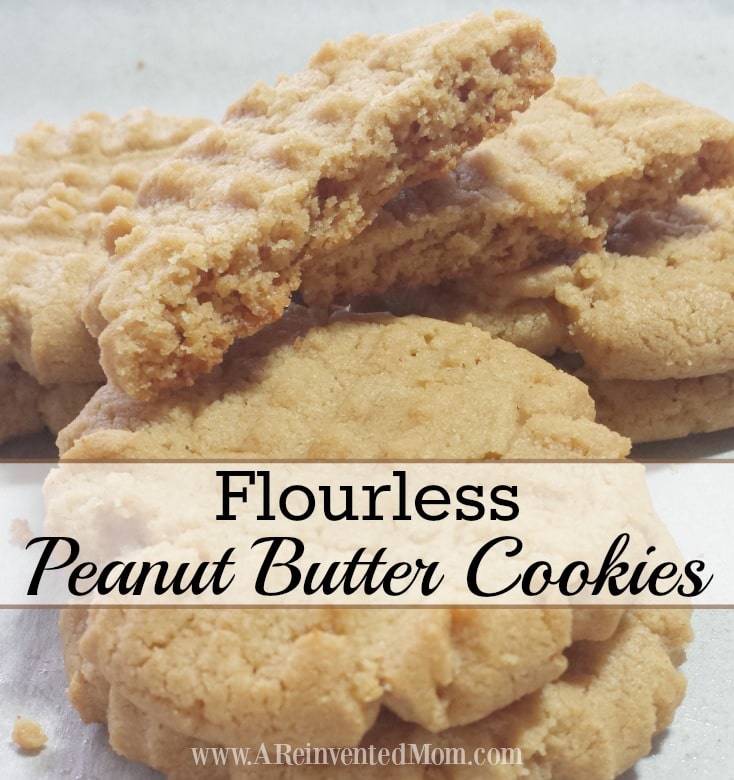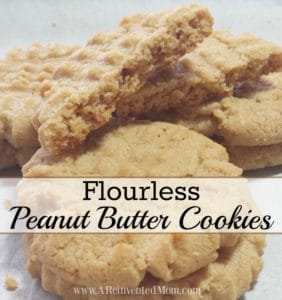 Follow A Reinvented Mom on Pinterest, Instagram, Yummly and Twitter.
I've shared this recipe at the following awesome parties: Our Mini Linky Party, Pin Junkie Pin Party, Foodie Fridays, Meal Plan Monday, Fiesta Friday, Pretty Pintastic Party, Weekend Potluck, What To Do Weekends, Friday Feature Linky Party, Celebrate It!, Full Plate Thursday.
A Reinvented Mom is a participant in the Amazon Services LLC Associates Program, an affiliate advertising program designed to provide a means for sites to earn advertising fees by advertising and linking to Amazon.com.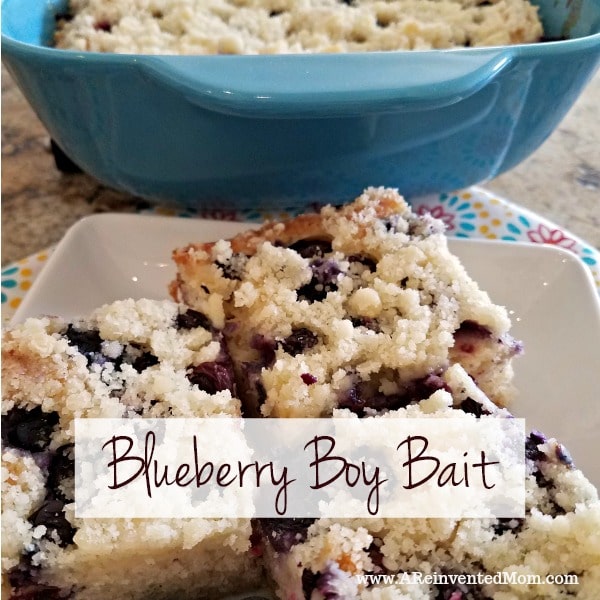 Blueberry Boy Bait
BLUEBERRY BOY BAIT - buttery goodness loaded with sweet blueberries.
Print
Pin
Rate
Ingredients
2

cups

all purpose flour

1 1/4

cup

sugar

3/4

cup

butter

2

tsp.

baking powder

1

tsp.

salt

2

eggs

1/2

cup

milk

1

tsp.

vanilla

1 1/4

cup

fresh blueberries

,

,(if using frozen, defrost & dry on paper towels)
Instructions
Preheat oven to 350 degrees.

Combine flour, sugar, salt, baking powder and butter in a medium bowl. Using a pastry cutter or two forks, cut ingredients together to make a crumb mixture. Reserve 3/4 cup for later use.

In a small bowl, beat eggs slightly. Add milk and vanilla; stir.

Add flour mixture to liquid mixture. Stir to combine.

Transfer the batter to greased baking dish.

Scatter blueberries on top of the batter, then sprinkle reserved crumb mixture to finish.

Bake for 35-45 minutes, until toothpick insert in center comes out clean.
Notes
Nutritional information is only provided as a reference.
Nutrition
Calories:
285
kcal
|
Carbohydrates:
39
g
|
Protein:
3
g
|
Fat:
12
g
|
Saturated Fat:
7
g
|
Cholesterol:
58
mg
|
Sodium:
276
mg
|
Potassium:
144
mg
|
Sugar:
22
g
|
Vitamin A:
420
IU
|
Vitamin C:
1.5
mg
|
Calcium:
59
mg
|
Iron:
1.2
mg