Best Vegetables for Dipping
Disclosure: This post may contain affiliate links. When you click on a link and/or make a purchase, I may be paid a small commission at no additional cost to you. Additionally, as an Amazon Associate I earn from qualifying purchases. Please read my Disclosure page for more information.
Today we wanted to share some of the best vegetables for dipping. Veggie platters make a great addition to parties, cookouts or watching the game and these fresh vegetables will hold up well when you go to dipping.
We've all heard it is important to eat a rainbow of colors in our daily diet. And a big part of our diet should include fruits and vegetables.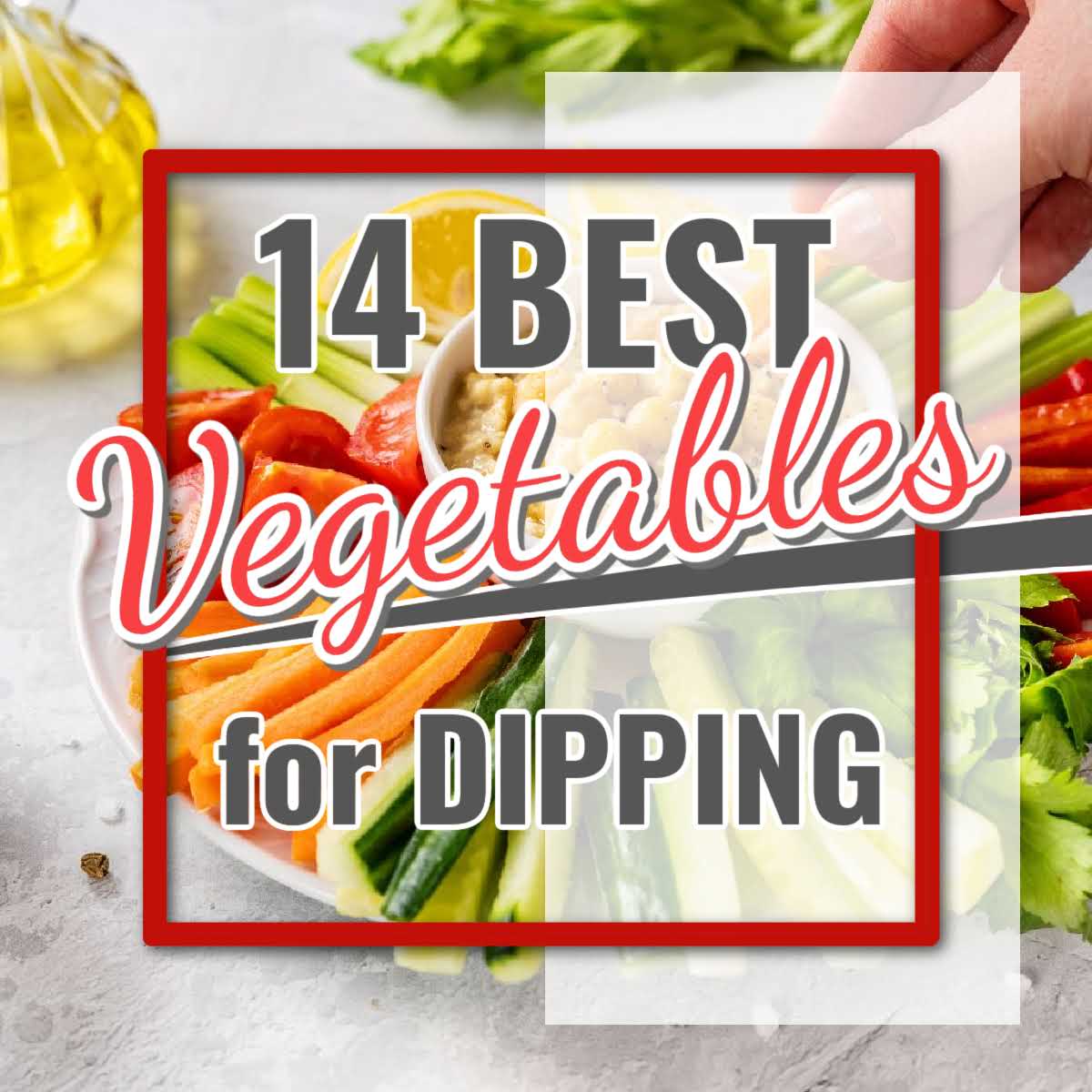 An easy way to ensure you're eating enough produce is to make a veggie platter and serve a dip with the raw vegetables. We've included some of our favorite dips below.
Whether you're trying to eat healthier for the new year, or just want to find the best raw veggies that can hold up when being dipped, we hope you'll find this post helpful.
Why Should You Eat More Vegetables
Great way to add more nutrients into your diet
Crudite Platter is great for parties (French for veggie tray)
They fulfill the urge to eat something crunchy and may help you stay away from chips
Pair with flavorful dips for a healthy snack
Crunchy vegetables help clean teeth
Serve as an easy appetizer, road trips, take to potlucks, or to pair with dinners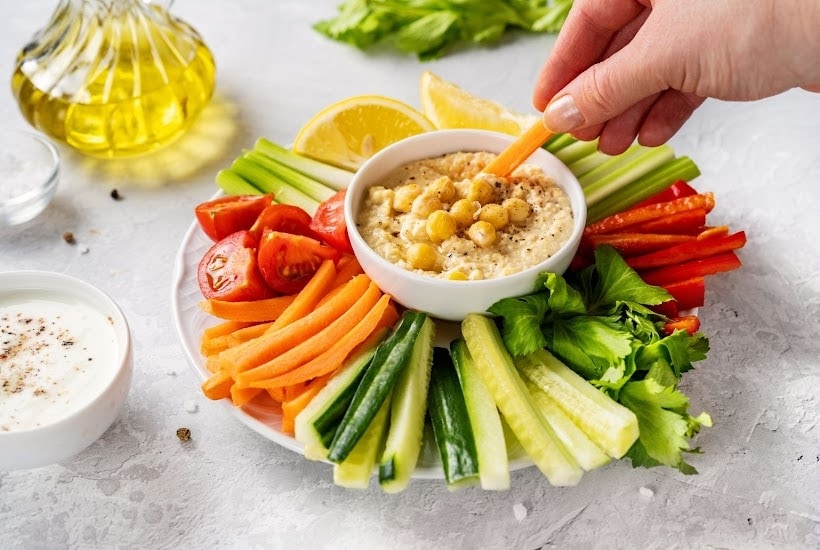 Best Vegetables for Dipping
You've probably found that some vegetables don't hold up well when you try to dip into a thick and creamy dip. Nothing's worse than having your "dipper" break or even worse, leaving pieces behind in the dip bowl.
Whether you serve these as a vegetable platter or are just looking for a few veggies to munch on, we've got you covered. Pair these favorite go-to vegetables with your flavorful dip of choice.
Bell peppers – cut in wide strips
Baby carrots
Broccoli florets
Cauliflower florets
Cherry tomatoes
Celery sticks
Radishes
Snap peas
Rainbow carrots – peeled and sliced into carrot sticks
Cucumbers – sliced, quartered or halved
Asparagus spears
Green beans
Fennel bulbs
Green onions – white portion
Mini peppers – halved
Try my air fryer artichokes for another delicious way to serve up your veggies.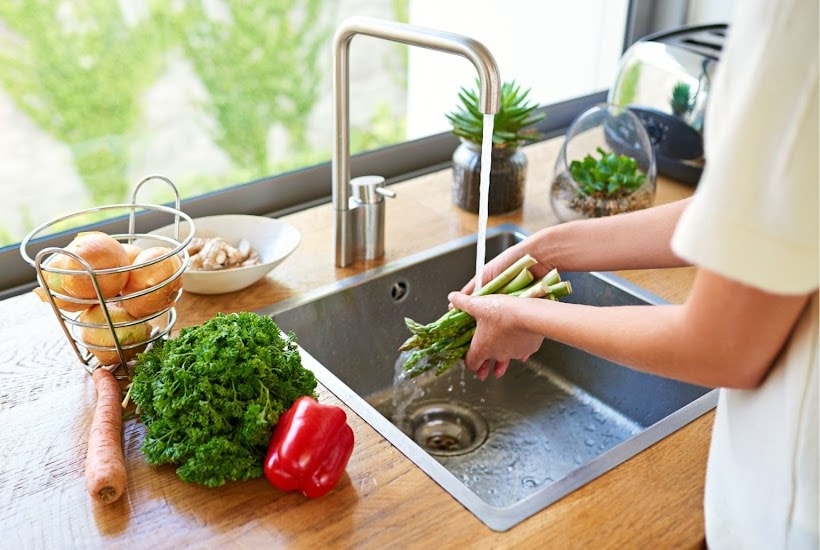 How to Prep Vegetables
Depending on the vegetables you're using the prep will vary. But the biggest thing is to wash all produce in cold water, removing any debris or dirt. You can also use produce wash if you have some on hand.
And you'll want to have a sharp knife and a cutting board handy. You might want to use a peeler to remove the layer of skin from some vegetables. Carrots and cucumbers are two we prefer peeled.
Then for peppers I like like to cut them in strips. This makes it easy for grabbing and dipping. Don't make the strips too thin or it can cause them to be flimsy and break when you dunk into the dip.
Cucumbers can be sliced into thick rounds, or you can cut them in sticks like fries if you prefer. We find that kids are usually attracted to veggie sticks because the shape is fun and different than the typical round slices.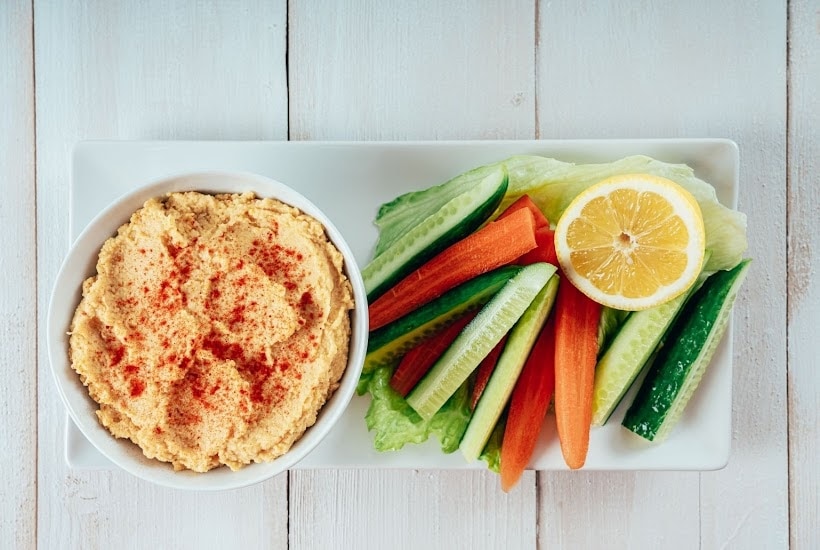 What Are The Best Dips For Vegetables
The options for veggie dip recipes are endless. You can search the web for classic vegetable dips and find so many new and different recipes.
Or you can choose a few of our favorite classic dip ideas. These are all good options for dipping.
Creamy Whipped Feta Dip – takes just four ingredients to make. It is also delicious paired with pita bread, pita chips, and thicker potato chips.
Million Dollar Dip – this is a thicker dip that is loaded with bacon, cheese and more. Great for dipping celery sticks, carrot sticks and mini peppers. Let the dip stand at room temperature for 15 minutes to soften up for easier dipping.
Bean dips
Greek yogurt dip
Sour cream dip – I like to combine low fat sour cream with 1-2 teaspoons of dry ranch seasoning. Two simple ingredients is all it takes to make this creamy dip.
Hummus – tons of flavors of hummus made with olive oil, chickpeas, roasted peppers and more.
French onion dip
Layered taco dip
Spinach dip – I love a good and creamy delicious spinach dip. Serve it cold or warm.
As you can see fresh veggies can be served in so many different ways and still offer the variety of colors we need for a healthy diet. So grab a serving platter or a plate and load up on these healthy vegetables and get dipping!
MORE FAMILY Favorite
Easy Appetizer Recipes