Can You Put Parchment Paper in an Air Fryer?
Disclosure: This post may contain affiliate links. When you click on a link and/or make a purchase, I may be paid a small commission at no additional cost to you. Additionally, as an Amazon Associate I earn from qualifying purchases. Please read my Disclosure page for more information.
If you own an air fryer, you might be wondering if you can put parchment paper in it. The short answer is yes, with a qualifier. And you'll love how a bit of parchment paper transforms your air fryer game.
Today we're talking about whether or not you can put parchment paper in an air fryer, tips for using it properly and avoiding common mistakes.
And you'll find that using parchment paper is going to transform your cleanup game as it prevents food from baking onto the basket. It also keeps food from sticking to the basket or tray.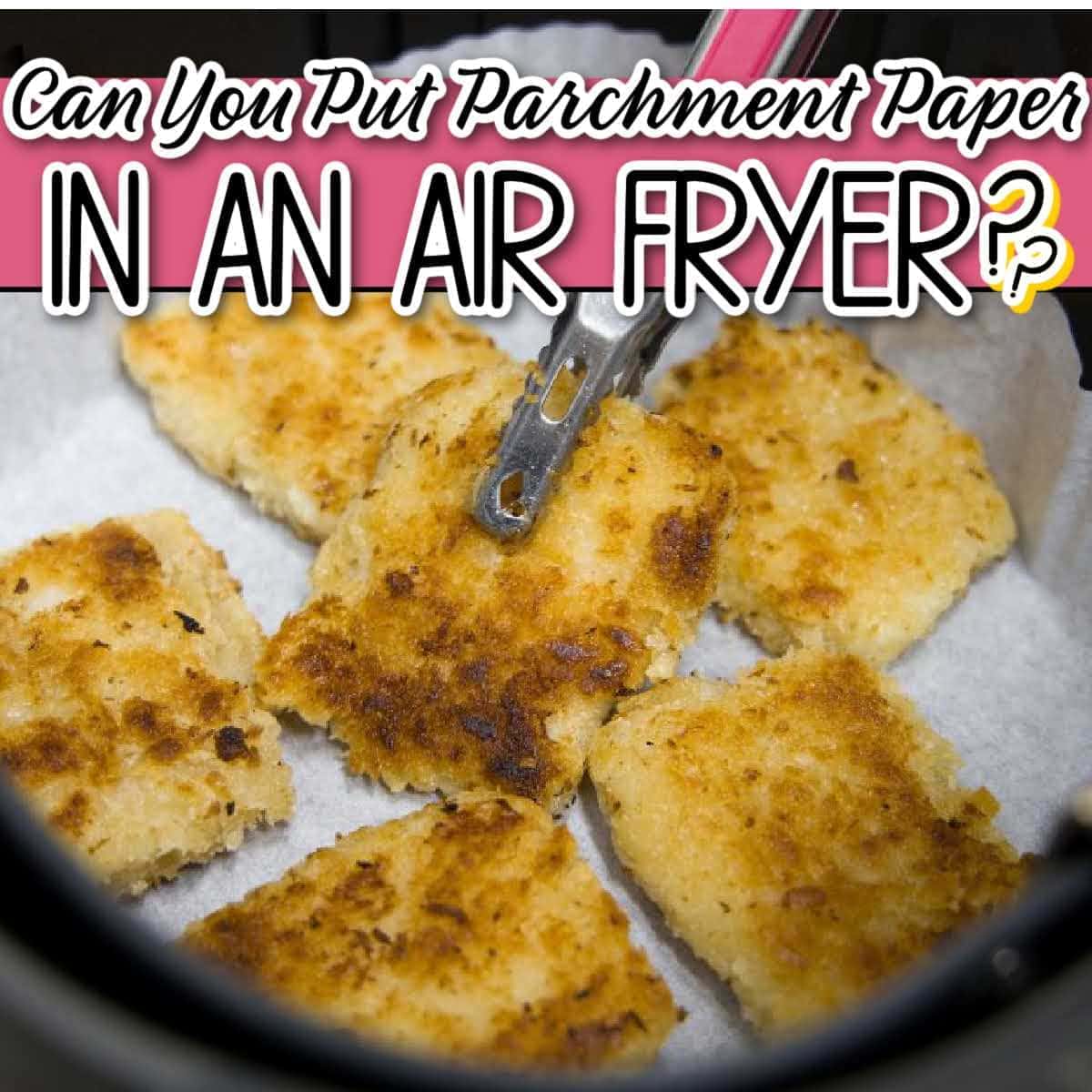 If you are new to air frying, I've got a handy guide on how to pick the right air fryer. And you'll want to check out my favorite air fryer accessories to make the most of your air fryer game (you'll be amazed at what you can do with this handy appliance!).
Can you use parchment paper in an air fryer?
Mostly likely, the answer is "Yes" but you'll want to refer to your owner's manual for verification. But there are important things to take into consideration before you begin.
You'll find if you don't use the parchment paper properly, it can cause an issue or even catch on fire. These are some quick tips to keep in mind:
Never place the parchment paper in the basket without food. When you turn on the air fryer the force of the air will make the paper will fly around. Which can cause it to catch on fire, or get stuck at the top of the air fryer.
Use unbleached parchment paper to avoid potentially harmful chemicals.
Cut the paper to fit inside the tray or basket, trimming it so it doesn't touch the sides of the wall in the air fryer.
If you don't want to mess with cutting sheets to fit your fryer basket, you can find ready-made liners for air fryers on Amazon. These liners typically have prepunched holes which allow the air to flow through the paper.
Discard the paper after each use.
Depending on the recipe, you may be able to skip the oil. Food typically doesn't stick to parchment paper so you won't need that spritz of oil on the basket.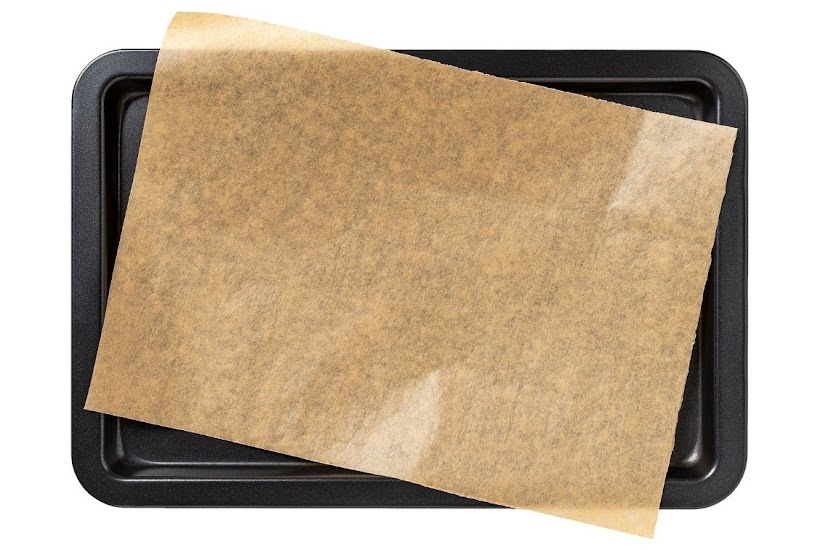 What is the max temperature for parchment paper?
Some parchment paper can only be heated up to 415-420 degrees F. Make sure to read the package directions to ensure you don't heat the parchment paper at too high of a temperature as overheating it can cause the paper to catch fire.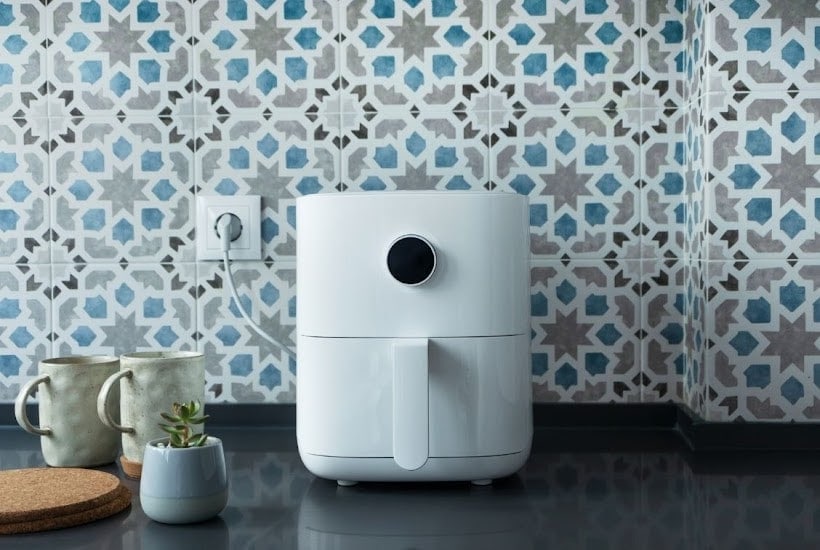 Can I use wax paper in the air fryer?
No, you should not use wax paper in the air fryer. It has a paraffin layer which will melt and burn up in the air fryer. Do not mix up these two types of paper because they are not interchangeable.
Where do you put the parchment paper in the air fryer?
It's important to put the paper in the right spot. After you size the paper to fit your basket place it in the basket or on the cooking tray. Then place the food right on top of the paper.
Make sure the paper isn't touching the edges of the fryer. And don't allow the paper to crinkle up, you want a flat layer.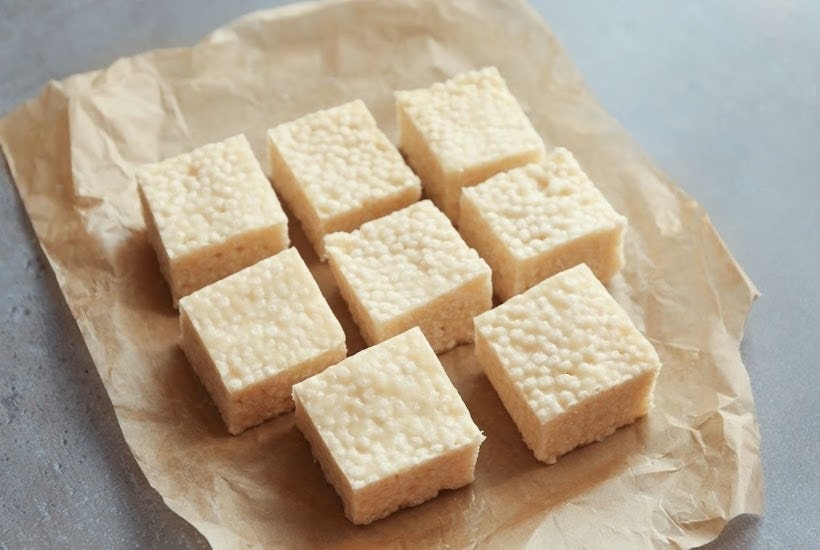 Can you reuse parchment paper?
No, you will need to throw the paper away after each use. It will break down and if you try to re-use the paper it could catch fire more easily. Additionally, it may not stay non-stick like the first cooking cycle.
EASY
Air Fryer Recipes to Try
**Save Can You Use Parchment Paper in an Air Fryer for Later**