12 Best Air Fryer Accessories
Disclosure: This post may contain affiliate links. When you click on a link and/or make a purchase, I may be paid a small commission at no additional cost to you. Additionally, as an Amazon Associate I earn from qualifying purchases. Please read my Disclosure page for more information.
Did you just get your first air fryer? Or do you love yours and wish you could do more with it? Either way, you'd be surprised just how much you can do with an air fryer when you add a few accessories.
Today we're sharing some of our favorite air fryer accessories to help you make the most of this workhorse of a small appliance.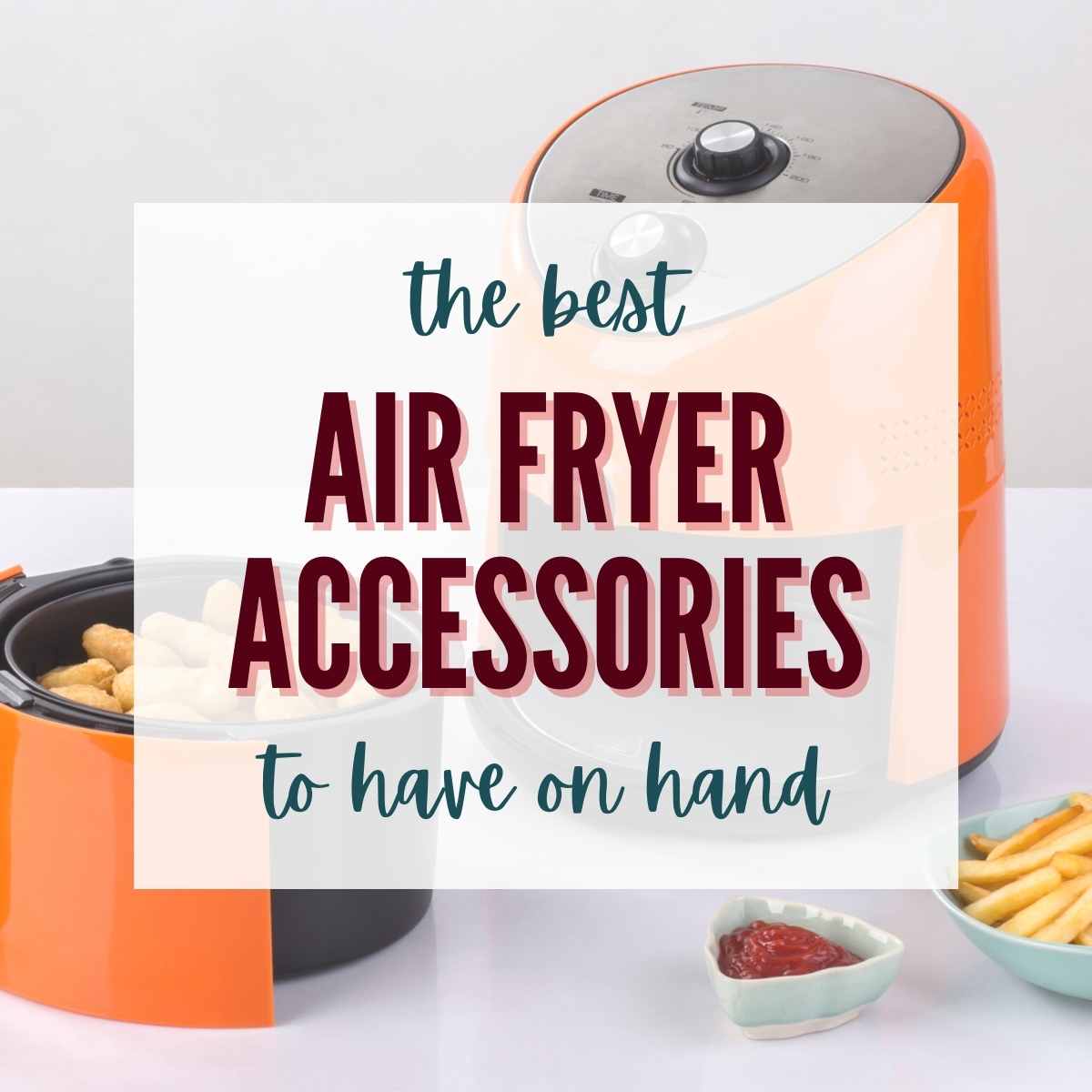 Most accessories are available in a variety of sizes. While looking at options, be sure to double check sizes to make sure the item will work with your air fryer model.

New to air frying? Get the low down on maximizing your usage of this amazing small appliance, including easy clean up tips, with our best air fryer tips for beginners.
12 Best Accessories for Air Fryers
Silicone Brush
A silicone brush is an easy way to brush on sauces or marinades. It can also be used to apply oil if you don't have a spray bottle.
Spray Bottle for Oil
While your device is called an air fryer you'll still need to use a little oil to get the perfect crisp on foods. But don't fret, you'll use a lot less oil than you'd use cooking conventionally, which is what makes this a healthy cooking method.
We've found an oil spray bottle is one of the best ways to apply oil. You'll get a light coating of oil applied evenly on the surface of the food or basket.
The spray bottles can be refilled with any oil which helps to reduce waste. If you like to cook with a variety of oils, grab a couple of misters to keep your favorites handy.
Tongs
We think tongs are an essential item for cooking in your air fryer. To get the perfect crisp on your foods, you'll need to flip and rotate items at regular intervals.
Tongs allow you to do this quickly and easily while reducing the risk of burning yourself. We like these silicone-tipped tongs because they won't scratch the surface of the air fryer basket.
You'll want to use tongs with metal tips for lifting pans from the air fryer because the tend to be sturdier.
Mini Baking Pans
Did you know the air fryer is a great choice for baking? Especially in the Summer, when you don't want to heat your entire home up by running the oven. Or if you want to make a small batch of baked goods.
Most basket-style air fryers aren't big enough to hold full-size baking pans. But you can use smaller versions of your favorite baking pans.
We regularly use a mini bundt pan, small springform pan, and other mini versions of our favorite baking pans. Using the right size pan is a great way to make baking in your air fryer a breeze.
Silicone Baking Cups
Use these versatile accessories to make cupcakes, muffins and mini loaves of quick bread in your air fryer. You can find standard cupcake cups, jumbo cupcake cups and mini loaf pans.
Look for loose cups or pieces because you can set them in the air fryer basket individually. They can be arranged as needed which comes in handy with small basket style air fryers.
Double Layer Rack
One issue with air fryers is that many models are smaller and may not be the most convenient way to cook for several people at once. And you don't want to crowd the basket because you could block the airflow, which will result in unevenly cooked food.
The good news is that you're not limited to a single layer. A double layer rack can make it easy for you to cook for the whole family at one time, speeding up your cooking time. It also comes in handy if you want to cook two different dishes the same time.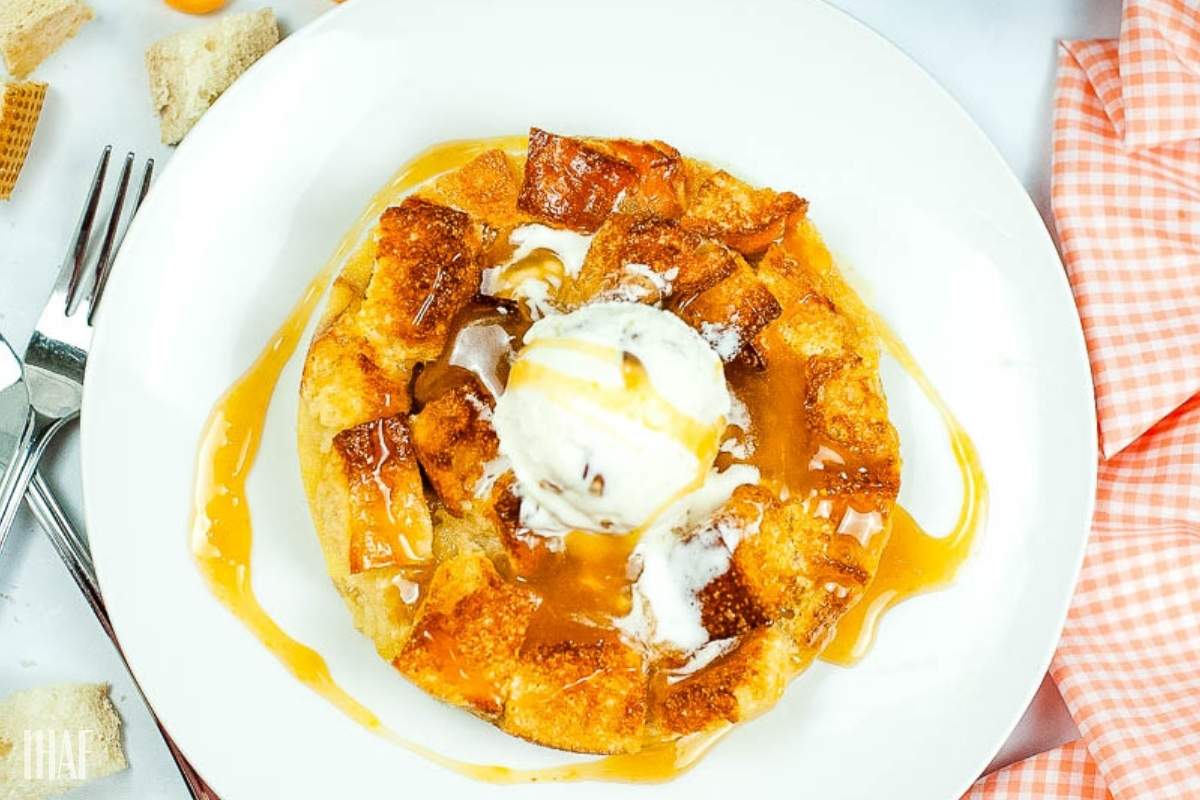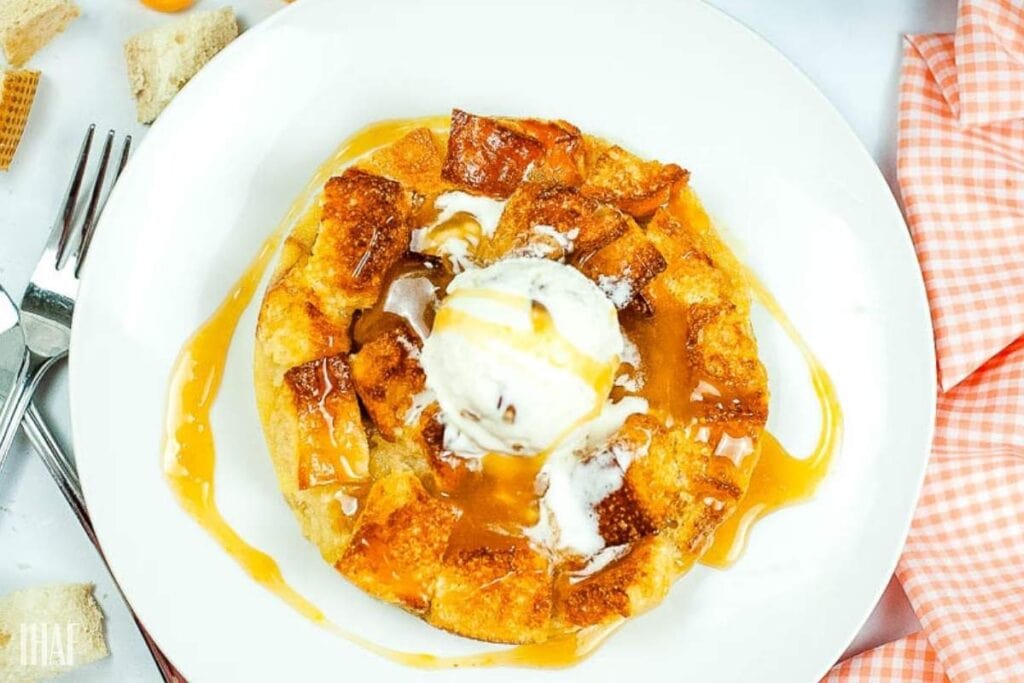 Cake Barrel
Baking in your air fryer is a great way to make your favorite treats without overheating your home in the Summer. And it helps you make the most of your air fryer all year round.
The shape of the cake barrel makes it easier to fit directly into the air fryer. But you'll want to double check measurements to make sure it will fit your air fryer model.
These pans tend to be smaller in diameter but deeper than regular pans so you may be able to use the same amount of batter as a regular recipe. This also means you can make tall cakes with less work.
And as a side bonus, you can use a cake barrel to make other recipes. This pan is versatile enough to make quiche, pie, soup, bread pudding, roast vegetables or bread.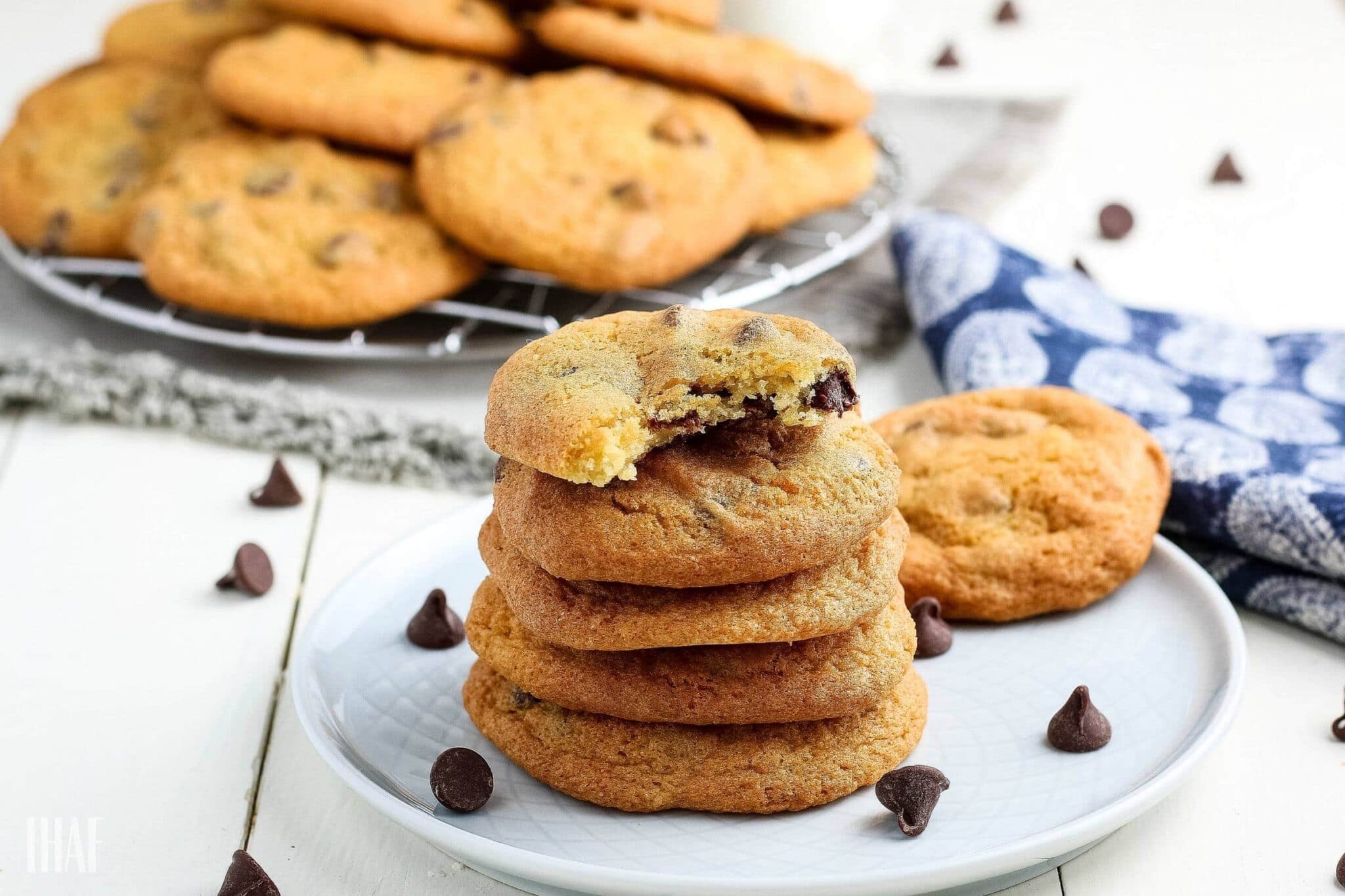 Pizza Pan
One thing many people overlook is the ability to make small personal size pizzas, cookies, and other fun treats in the air fryer. Look for a small pizza pan designed to fit inside your air fryer.
These smaller pans open up a range of possibilities to make some of your favorite foods. And they are especially handy when you want to make smaller servings or a quick and easy treat.
Grill Pan
If you're looking to get a nice sear on proteins and vegetables, these grill pans work beautifully. Most have perforations which allow for good air flow. Look for one with a non-stick coating for easy cleanup.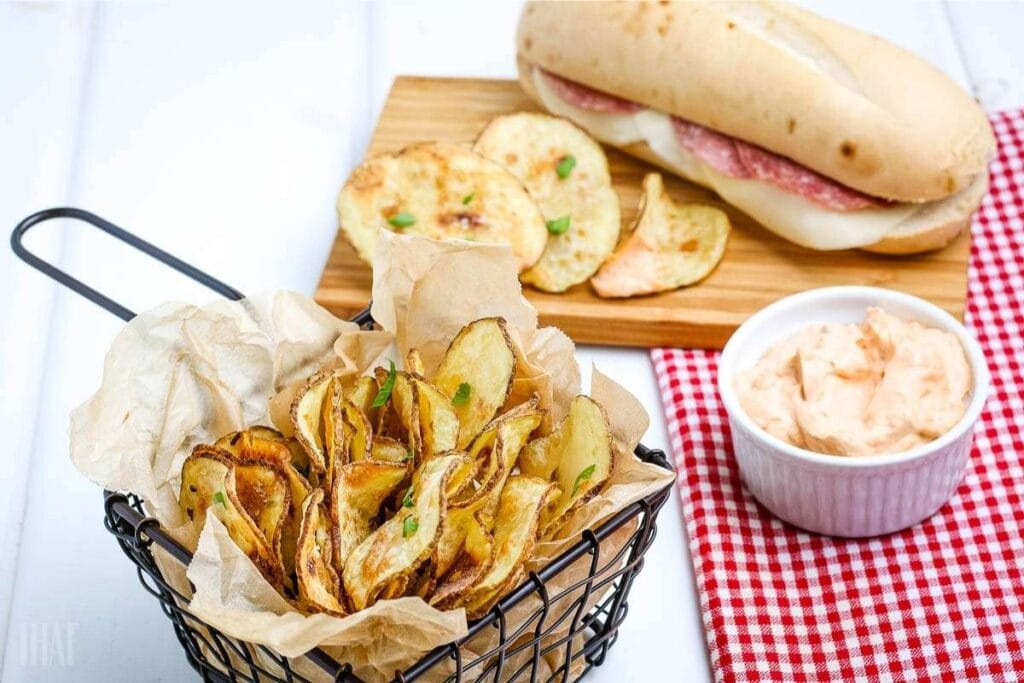 Mandoline
If you're looking to make air fried potato chips or use your air fryer as a dehydrator, a mandoline is a must-have tool. It makes quick work of slicing fruits and vegetables and gives you equal-sized slices. Which will help foods cook evenly.
Liners
Nothing can be more frustrating than making a new recipe only to discover your food is stuck to the bottom of the basket. This is a common issue for those new to cooking in air fryers or who may be trying to figure out how much oil to use.
The good news is you can prevent this issue for most recipes, including ones with cheese, if you use a liner. They are easy to use and clean up quickly.
You've got two options for liners. Select a silicone liner if you're looking for a reusable option. Or use parchment paper liners if you prefer a disposable liner. Be sure to check out our handy resource "can you put parchment paper in an air fryer" for all the details.
Liners are available in a variety of styles and sizes, so make sure to get a size and shape that fits your air fryer model.
Accessory Kit
If you're on a budget, consider purchasing an accessory kit. The kits include a variety of accessories and tend to cost less than buying items individually.
GET STARTED WITH
Easy Recipes for the Air Fryer
**Save Best Air Fryer Accessories for Later**