Pantry Challenge 2019 Week Three Recap
Disclosure: This post may contain affiliate links. When you click on a link and/or make a purchase, I may be paid a small commission at no additional cost to you. Additionally, as an Amazon Associate I earn from qualifying purchases. Please read my Disclosure page for more information.
We just wrapped up Week Three of Pantry Challenge 2019. I'm sharing our meals, grocery trip and challenges.
Pantry Challenge 2019 Week Three Recap
Week Three was an uneventful end to our Pantry Challenge. We didn't run out of food. The whining was minimal. And we saved more money. I couldn't ask for more.
As described in my initial Pantry Challenge 2019 post, I prefer to do a 3 week Challenge. While I admire those who carry on for a longer duration, it's just not for me.
And that's OK. You've got to do what works for YOU!
I'm thankful the menu options were abundant this week. Who wants to create a meal out of funky, random ingredients anyway? Not me!
And, we resisted the temptation to eat out this week. We don't eat out often (1-2 times a week) but it still presents a significant amount of savings compared to eating at home.
Look for the summary of our Pantry Challenge experience next week. I'll be sharing the good and the bad, to help you decide if a Pantry Challenge is right for you.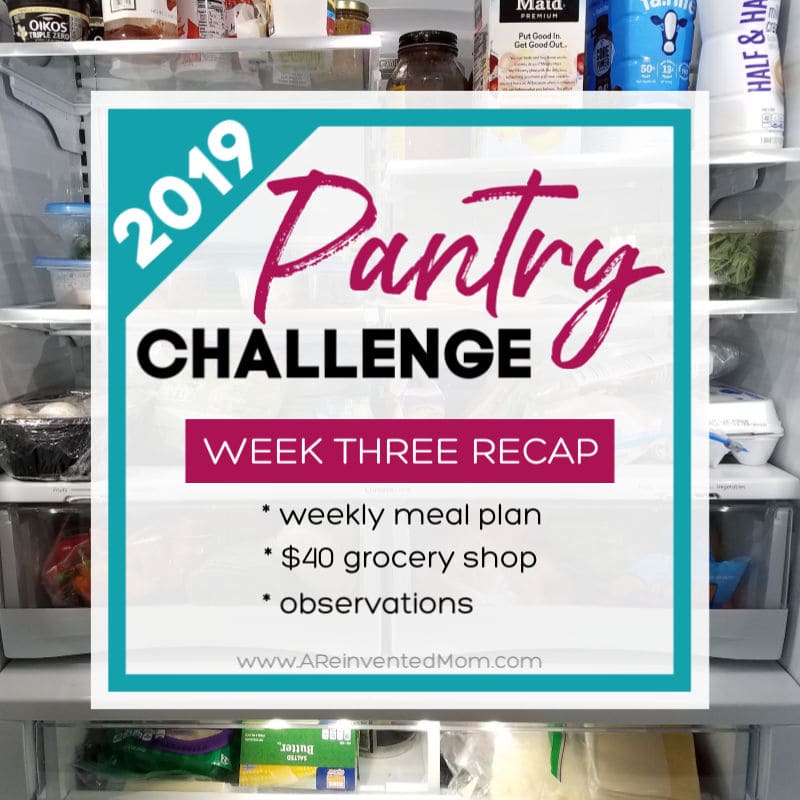 What We Ate This Week:
The menu was loaded with family favorite meals this week. It's the best way to ensure my people don't whine. As a bonus, these meals are easy to prepare and provide leftovers. This busy, working Mama appreciates easy meals AND leftovers.
On the menu this week:
Monday – Breakfast for Dinner (pancakes & sausage)
Tuesday – Spaghetti with meat sauce (I used pre-cooked ground beef from the freezer), salad and garlic bread
Wednesday – Roasted salmon and asparagus
Thursday – Leftovers
Friday – Sheet pan turkey kielbasa and potatoes, strawberries
Saturday – Leftovers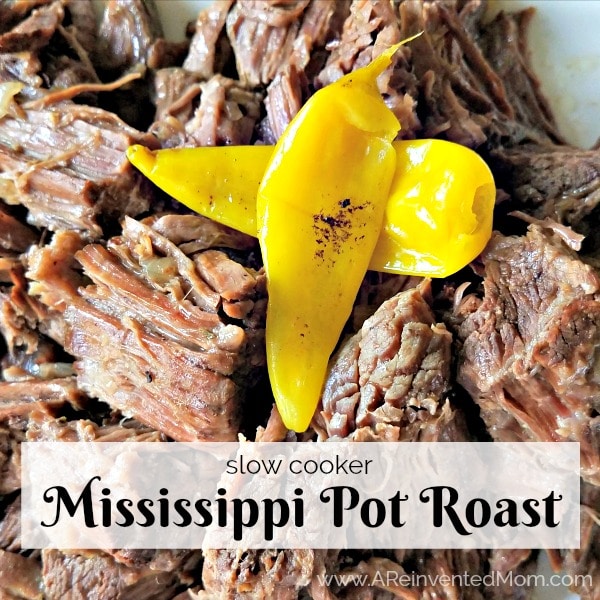 Sunday – Mississippi Pot Roast (aka The Best Pot Roast on the Planet!), mashed potatoes, rolls
Breakfasts – cereal, yogurt, eggs
Lunches – salad, cheese & crackers, hot dogs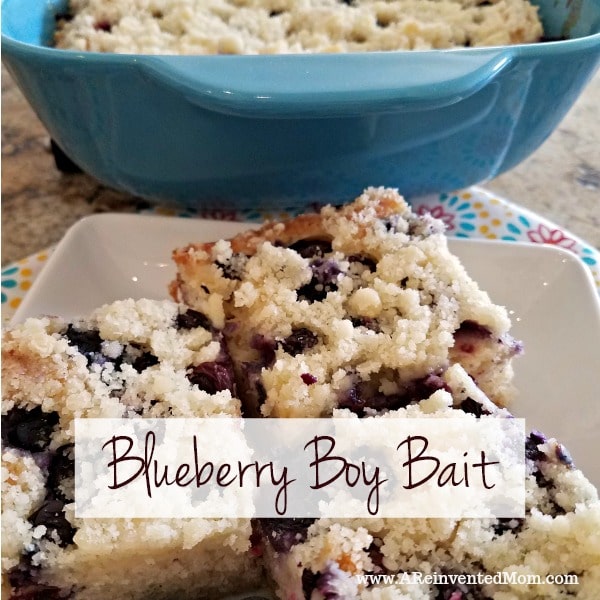 Snacks – Blueberry Boy Bait, granola bars, fruit
Grocery Shopping:
I went a little over budget this week – by 58 cents. Frankly I'm OK with the overage – it's minimal. I picked up a few cartons of eggs for 99-cents and the usual fresh produce, milk and bread.
And I scored FREE bakery cookies and a case of water. I love getting free stuff!
Week Three Observations:
The oven was (still!) out of commission the first few days of this week so no baking going on here. It's funny that almost every meal and snack I wanted to make during this time required baking – gah!
Most of the meals I prepared this week were family favorites. Family favorite meals = less grumbling. And, they also gave us a decent amount of leftovers. I like to designate a leftover night (or two) each week. It's a great way to make sure food doesn't go to waste and it's less work for me since I don't have to cook. A win all the way around.
After 3 weeks of Pantry Challenge, I assumed we'd make a significant dent in the food supplies. That didn't happen. I'm shocked at how much food we have left in the freezers and pantry. I could potentially carry on with the Pantry Challenge for another month. But I won't.
I'd love to hear how you are doing with the Pantry Challenge 2019. Feel free to share your wins and challenges in the Comments below or post to my Facebook page.
Have a beautiful day!
Previous Pantry Challenge Posts:
Pantry Challenge 2019 – Week Two Recap
Pantry Challenge 2019 – Week One Recap
Join Me for Pantry Challenge 2019 + BONUS Printable
Pantry Challenge 2018 – Getting Started & Free Inventory Printable
Pantry Challenge Recipe Ideas: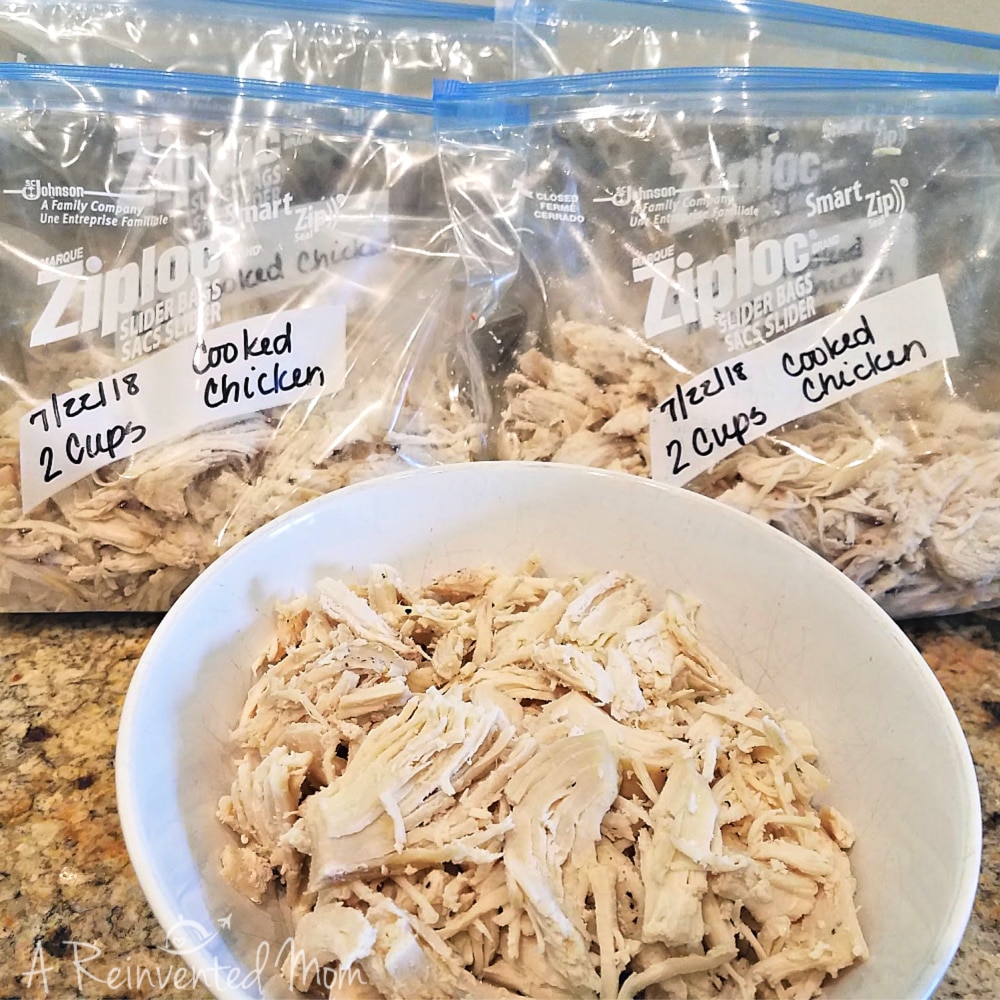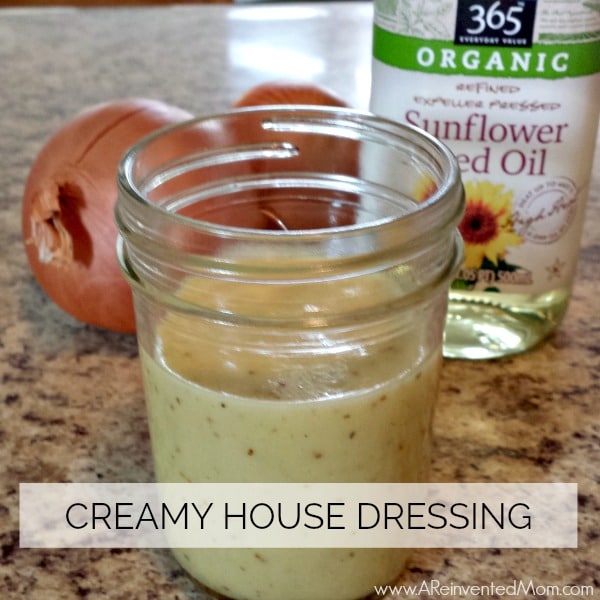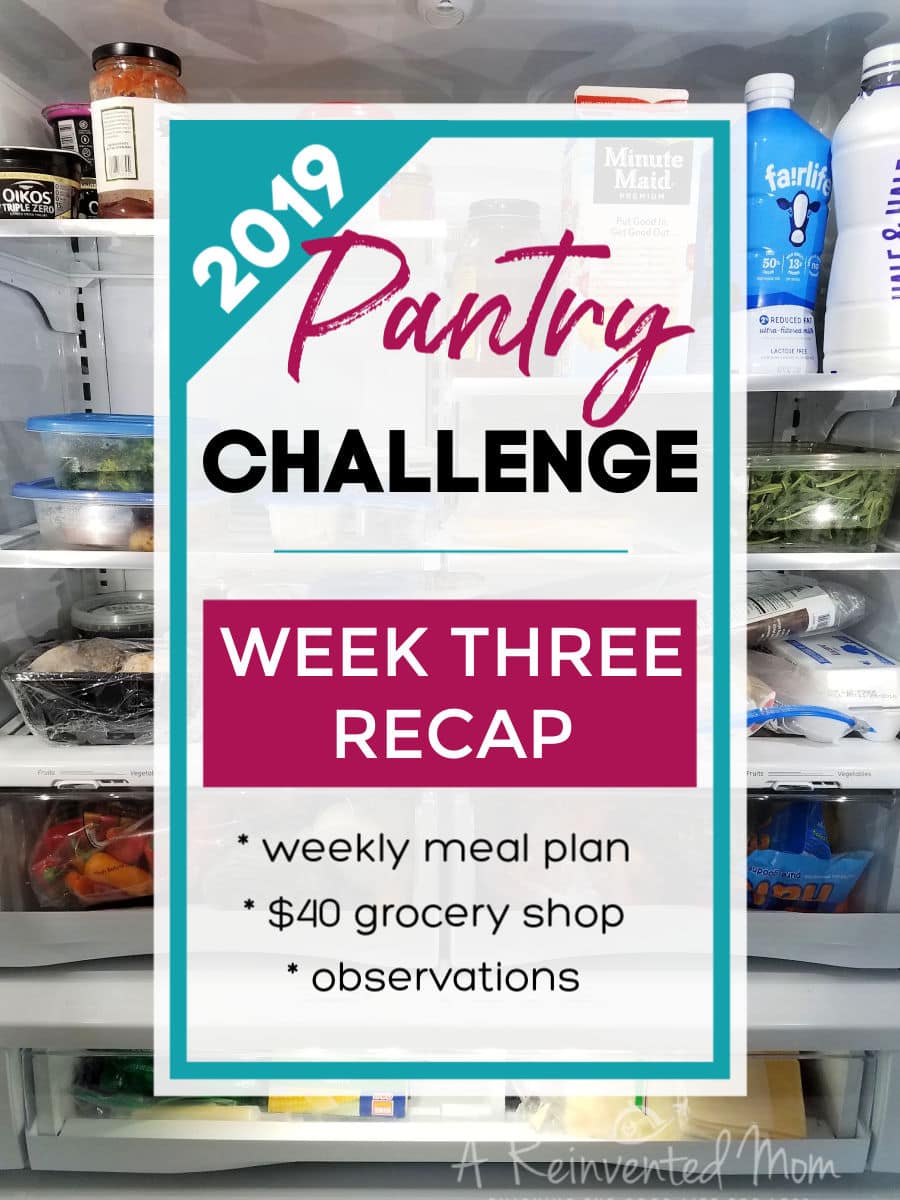 Follow A Reinvented Mom on Pinterest, Instagram and Yummly.
A Reinvented Mom is a participant in the Amazon Services LLC Associates Program, an affiliate advertising program designed to provide a means for sites to earn advertising fees by advertising and linking to Amazon.com.