Easy Ways To Use Leftover Party Food
Disclosure: This post may contain affiliate links. When you click on a link and/or make a purchase, I may be paid a small commission at no additional cost to you. Additionally, as an Amazon Associate I earn from qualifying purchases. Please read my Disclosure page for more information.
Got leftover party food? Don't throw it away! Check out these tips for easy ways to repurpose your party leftovers.
With all the entertaining this time of year, it's no surprise your refrigerator is bursting at the seams with leftover food. So many parties, so much food.
What does a smart Mama do to avoid wasting all that good food? She finds new ways to use the leftovers, of course!
Today I'm sharing some of my favorite ways to repurpose leftover party food.
Easy Ways To Use Leftover Party Food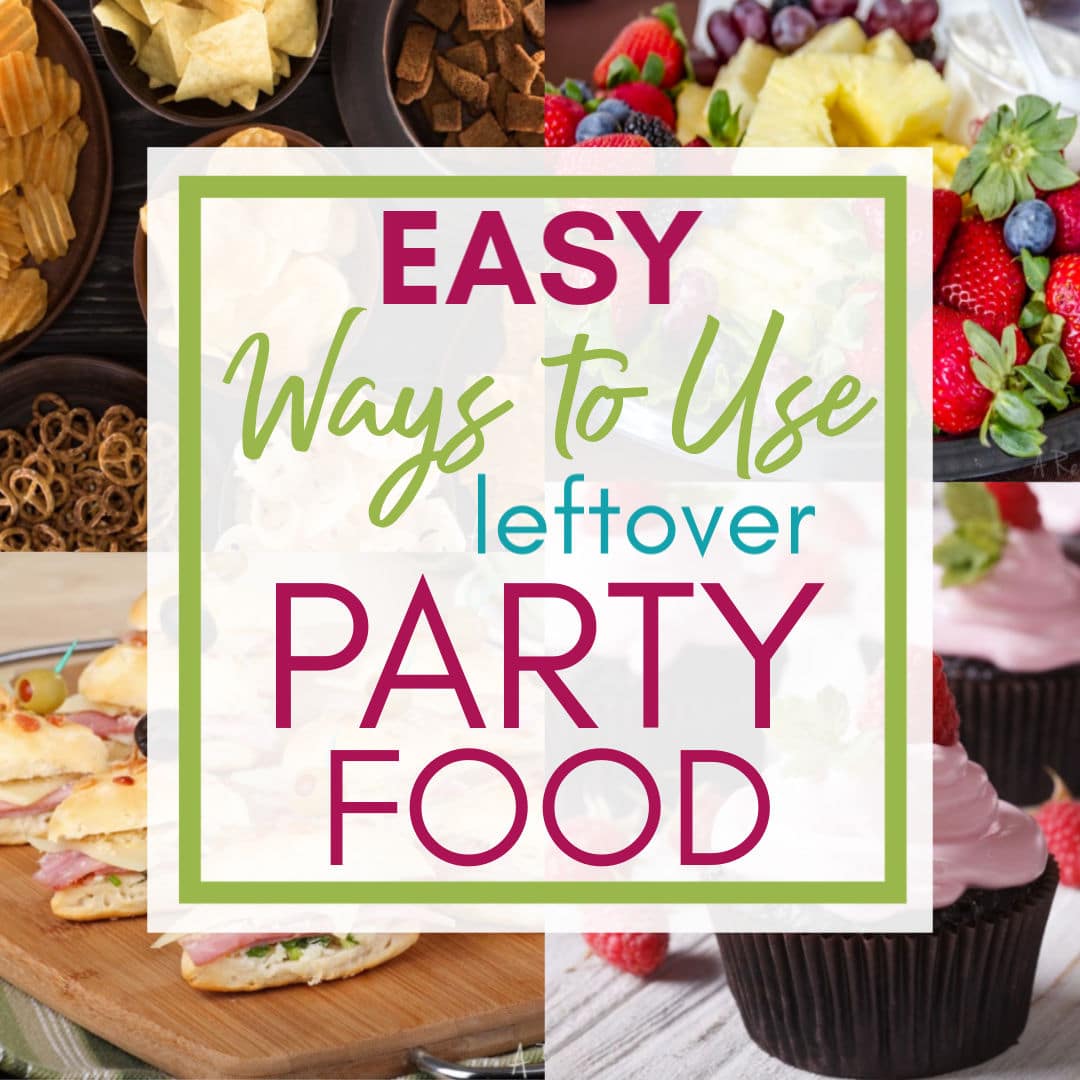 Ingredients, Ingredients, Ingredients
It helps to look at your party leftovers with a new mindset.
For example, it's not a leftover veggie tray, but rather individual items. Like carrots and broccoli. Both of which taste wonderful roasted, steamed or as ingredients for other dishes.
You'll find it much easier to use your leftover party food if you look at the items individually, as ingredients for a myriad of other dishes.
Are you ready? Let's get started!
Veggie Trays & Dip
Leftover veggie trays can be a gold mine of opportunity and are one of the easiest party leftovers to repurpose.
Make soup! Chop the leftover veggies and saute in a little olive oil. Add broth and tomato sauce. Simmer for an hour until veggies are tender. Toss in shredded chicken and pasta for a heartier soup. If you have leftover mini peppers, make a pot of Stuffed Pepper Soup.
Make an omelet or scrambled eggs – saute chopped veggies in butter until tender, add a couple eggs, cook until eggs are set.
Most veggie tray ingredients are tasty additions to pasta salad.
Make a veggie slaw – toss the leftover veggies in a food processor bowl, and pulse until you get a small chop (roughly pea-sized pieces). Toss with a vinaigrette dressing for a quick veggie salad side dish. It's also delicious over salad greens.
Fried rice or stir fry – these are "kitchen sink" type meals and ideal for a hodgepodge of leftover veggies.
Leftover Ranch dip can be converted to salad dressing – just add a little milk to thin it out and stir to combine. Easy peasy!
Fruit Trays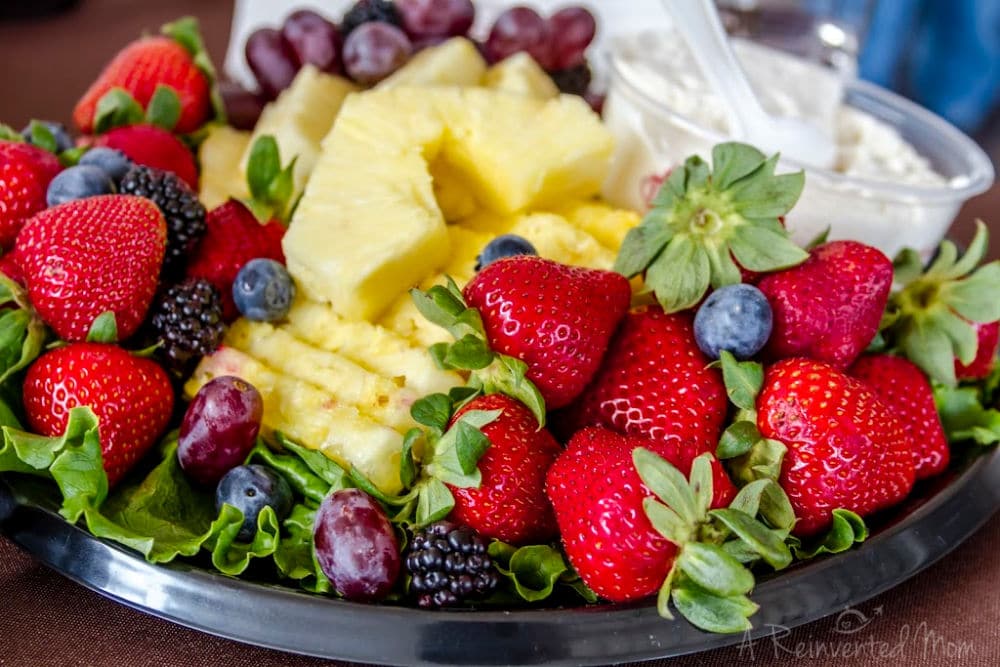 The fruit trays are generally quick to be eaten. If I do happen to have leftover fruit, I like to make:
Leftover berries can be used in muffins and other baked goods. Blueberry Boy Bait is an easy way to use leftover blueberries.
Smoothies. If you have a lot of leftover fruit, make smoothie bags. Stash in the freezer for a quick breakfast or treat.
If I have a substantial amount of leftover fruit, I'll make a batch of fruit dip then watch it all disappear. No one can resist the dip!
Breads and Rolls
Leftover dinner rolls can be used to make small sandwiches. Add a slice or two of deli meat, cheese and a little mayo or mustard and it's a quick lunch or snack.
Plain French bread loaves can be transformed into French toast.
Make croutons with leftover bread or buns: cube the bread, toss with a little olive oil & Italian seasonings and bake at 375 degrees until crisp and golden brown (about 10 minutes). Store in an airtight container.
Proteins (Sliced Deli Meats and Cheese)
Chop up leftover slices of ham and cheese to add to quiche or omelets.
Snacky dinner – an ARM family favorite. I love it because I can use whatever bits I have on hand. Roll-up leftover deli meats and serve with cheese slices, veggies, fruits, nuts, olives or anything you have on hand.
If you have leftover herbed cheese spread, spread a thin layer on deli meat slices before rolling up for a fancier snack.
Make a filling salad – top salad greens with chopped up leftover meats and cheese and toss in a few veggies.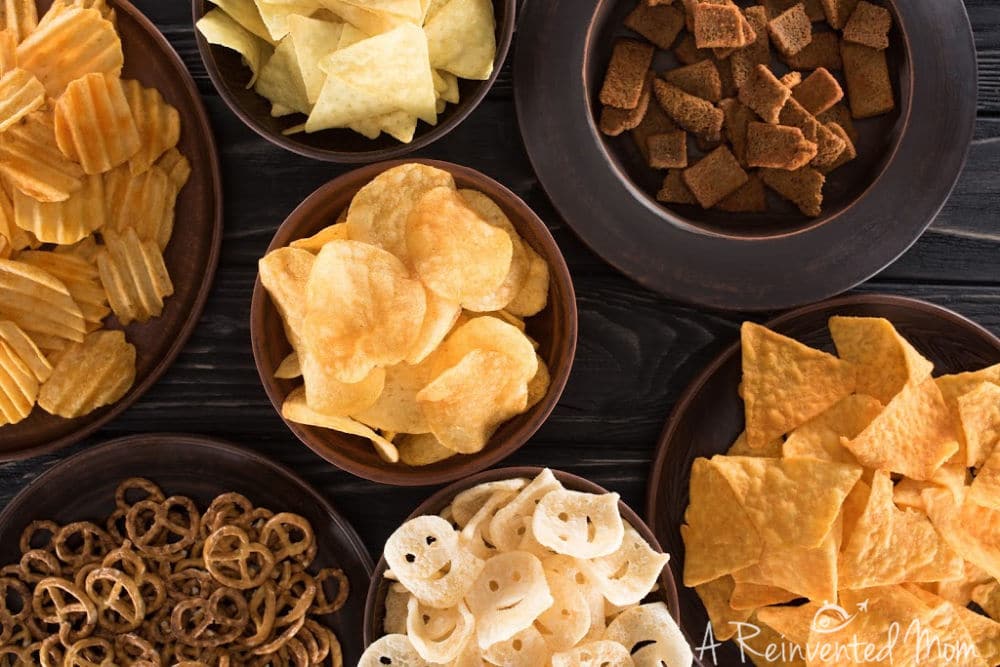 Chips and Pretzels
Top your favorite casserole with crushed potato chips instead of crackers.
Leftover tortilla chips can be transformed into nachos – always a hit in my house.
For a meal, prepare a batch of walking tacos using leftover tortilla chips as a base.
Crushed chips can also be used as a coating for baked chicken tenders.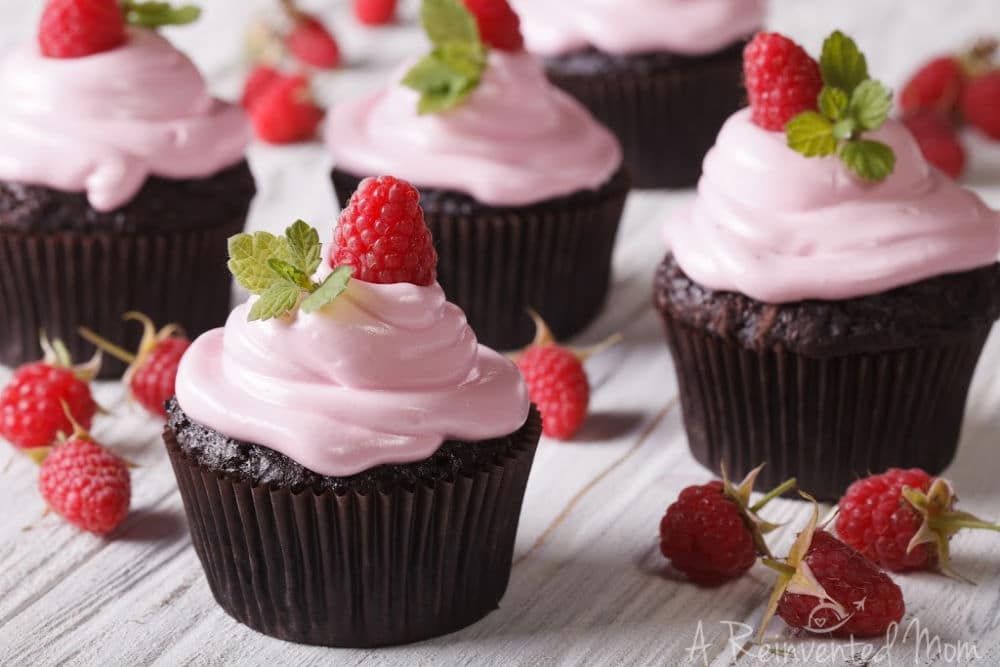 Desserts (Cupcakes, Cake and Pie)
Use leftover cake to make a trifle. Layer prepared pudding and cake cubes for an eye-catching dessert. Use small glasses for individual servings (kiddos LOVE having their own dessert).
Most cakes and pies freeze well. Slice the dessert, wrap individual pieces in plastic wrap and place in a freezer bag or container for freezer storage. Remove individual pieces as needed and thaw in the refrigerator.
Make cake balls with leftover cake: crumble cake until it reaches a fine grain texture. Add enough frosting so the mixture is moist enough to roll into balls. Refrigerate the cake balls for a couple hours to set. Dip the chilled cake balls in melted candy coating. Store in an airtight container.
If you don't want any sweets lingering after the party, do what I do – send the leftover desserts home with your guests! Package dessert slices in take home containers so guests can enjoy a treat at home. The best way to keep from eating all the desserts is to get 'em out of the house, right?!
More Ways to Use Leftover Party Food
Sometimes I plan to send the leftovers home with guests. These containers with lids are inexpensive so your guests don't have to worry about returning them.
If you have a considerable amount of leftover food, check with your local food bank to see if they are interested in taking the leftovers. Some areas have restrictions on donating prepared food, so call ahead to make sure the organization can take your leftovers.
Do you like party leftovers or do you send them home with your guests? What are your favorite ways to repurpose party food leftovers? Drop a comment – I'm always open for new ideas!
More Holiday Posts You May Enjoy: