Easy, make-ahead recipes for your Fourth of July party or summer cookout. Feed your people tasty food without spending all day in the kitchen.
I think the Fourth of July is like the Thanksgiving of summer. Or is that just me?
I stay away from fancy food recipes on the Fourth, opting to prepare simple, family favorite foods. It's most likely because I don't want to spend all day in a hot kitchen. It's more fun to grab a cool drink & join the party. You agree, right?!
If you need a few simple recipes for your upcoming holiday meal, you've come to the right place. The Fourth of July Recipe Round-Up includes sides, main dish, dessert and drink recipes that will have you in and out of the kitchen in no time. Most dishes can be made ahead of the big day, freeing up more time to celebrate.
Have a safe & wonderful Fourth!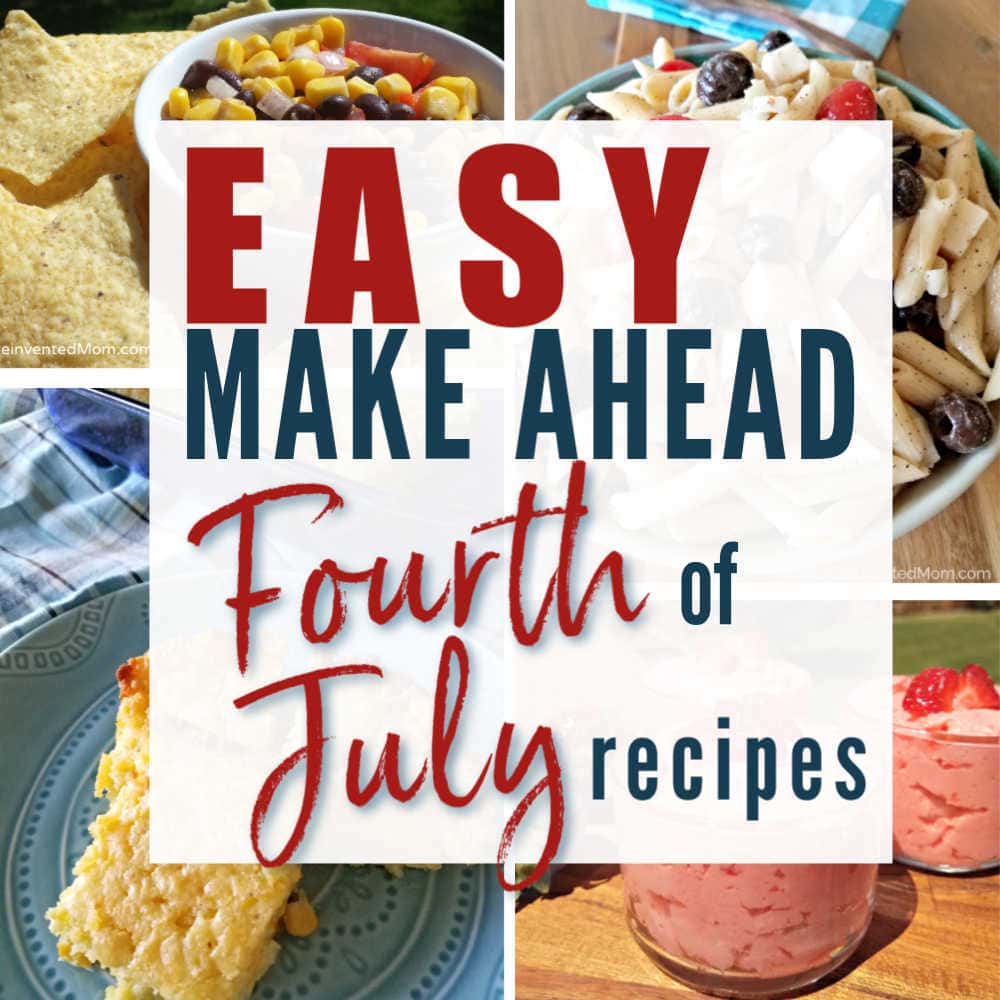 EASY MAKE AHEAD SIDE DISHES: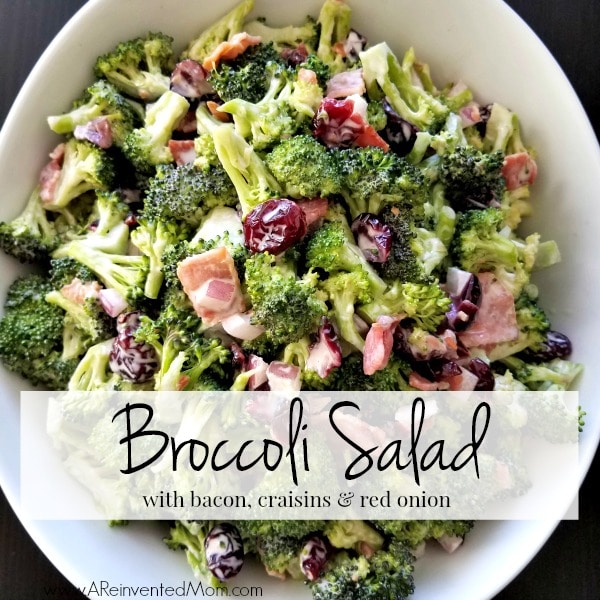 Broccoli Salad with Bacon and Cranberries by A Reinvented Mom – a classic summertime dish. Crunchy broccoli, sweet-tart dried cranberries, BACON and a lightened dressing – yum!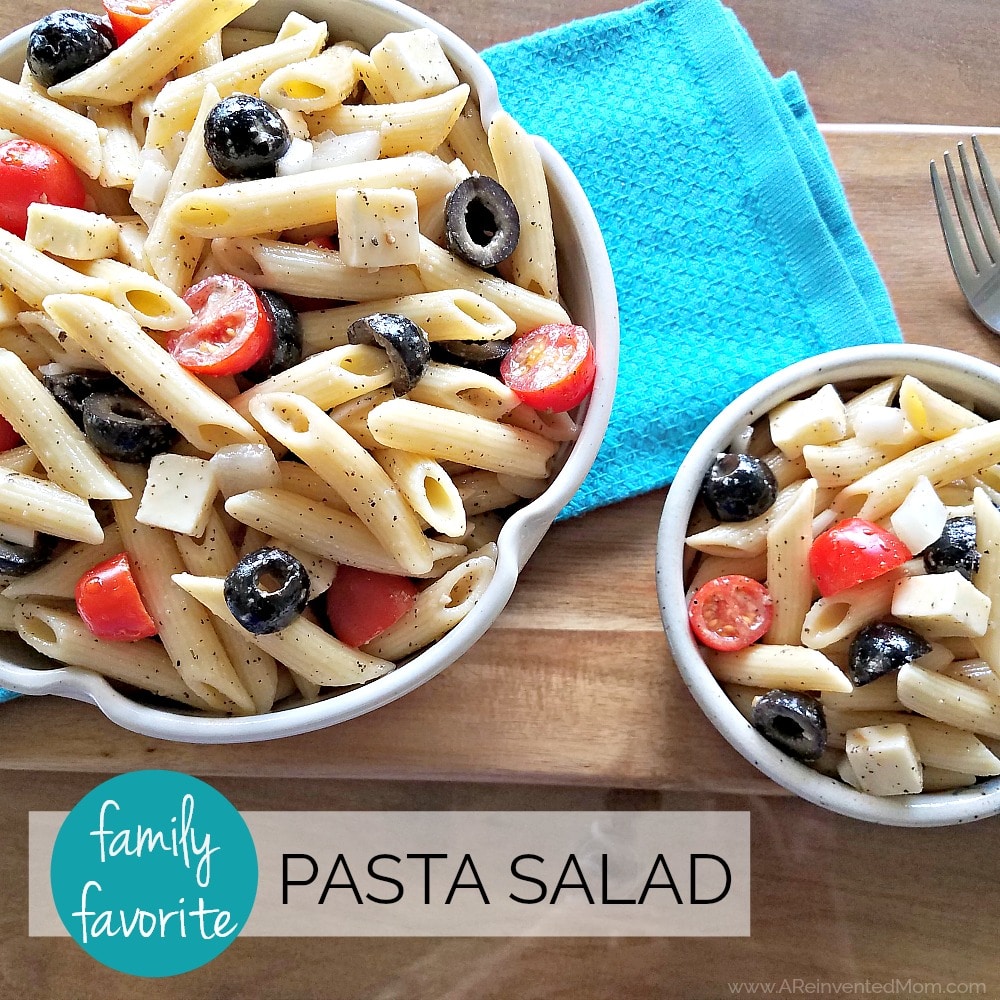 Favorite Pasta Salad by A Reinvented Mom – pasta salads are perfect party foods because you can feed a large group without busting the budget. This version includes tender pasta, crisp veggies, creamy cheese and a tasty vinaigrette dressing. You can easily adapt the recipe to include whatever veggies you have on hand.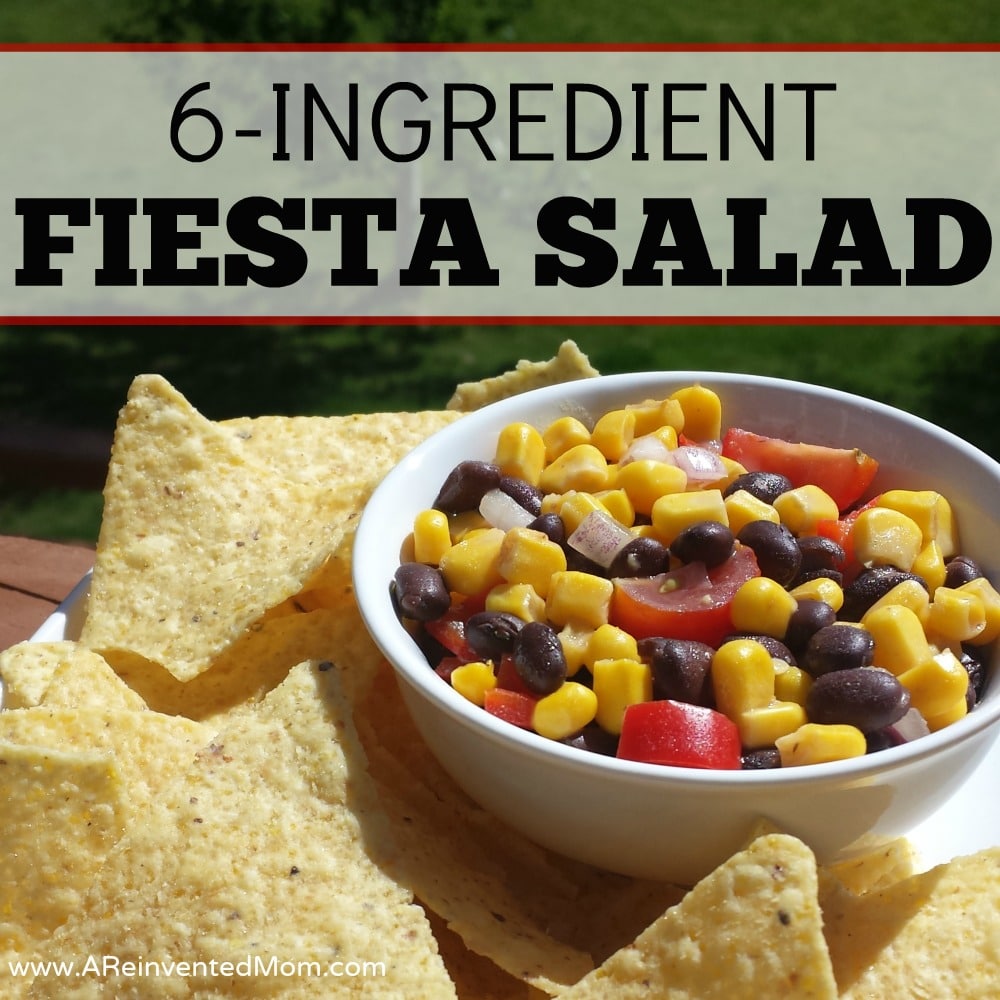 6-Ingredient Fiesta Salad – serve with tortilla or corn chips.
Slow Cooker Barbecue Beans by Pass the Sushi – toss the canned beans because made-from-scratch beans are soooo easy in the slow cooker.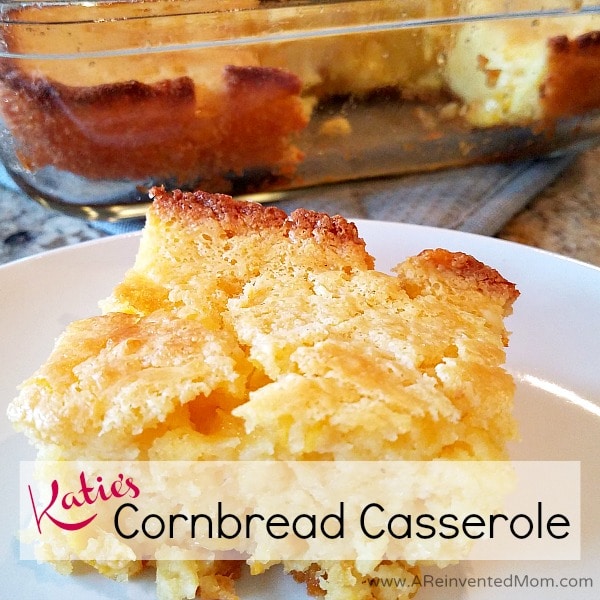 Katie's Cornbread Casserole – super easy recipe. Serve warm or at room temperature.
Restaurant Style Salsa by The Pioneer Woman – I love this simple but flavorful salsa because it takes just 10 minutes to make. Prepare in the morning so the ingredients have time to get to know each other.
EASY MAIN DISH RECIPES:
Slow Cooker Kalua Pig – perfect for parties, this recipe feeds a crowd and uses the slow cooker). Serve on buns for an easy buffet-style meal.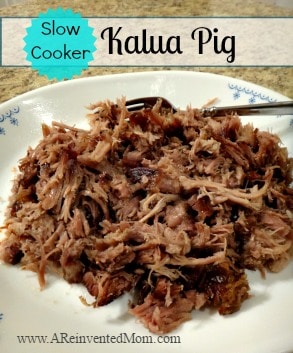 Classic Grilled Burgers by Mel's Kitchen Cafe – six easy steps to perfect burgers.
Lemon Garlic Chicken Kabobs by Little Broken – because food on a stick is always a winner.
Tangy Honey Mustard Drumsticks by Circle of Moms – you'll want to double or triple this kid (and adult) friendly dish.
Grilled Balsamic Flank Steak by Pointless Meals – just 30 minutes to marinade and 10 minutes on the grill. You most likely have all the marinade ingredients on hand.
EASY SWEET TREATS:
Fluffy Marshmallow Cream Cheese Fruit Dip by A Reinvented Mom. With just TWO ingredients, this recipe couldn't be any easier. Serve with your favorite fruits for a quick appetizer or snack.
Red White & Blue Trifle by Celebrations at Home – fresh berries, cake and whipped cream set the stage for this patriotic looking dessert.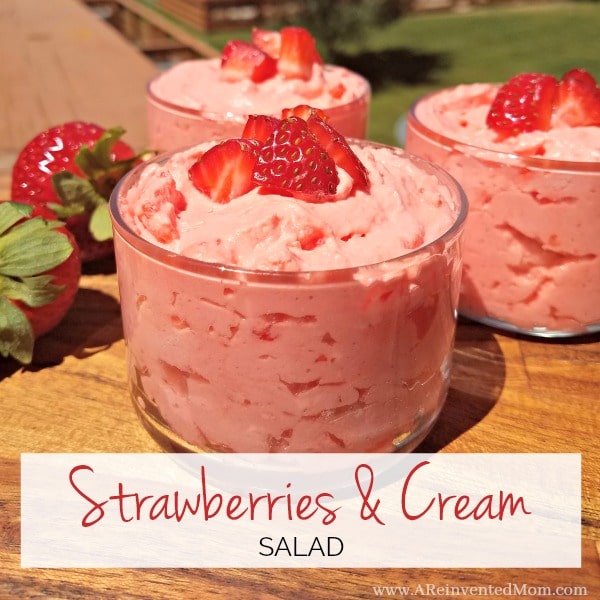 Strawberries & Cream Salad by A Reinvented Mom – serve with the meal or as a sweet end to the meal.
Patriotic Cones by Noble Pig – fun way to dress up ice cream cones.
EASY DRINK RECIPES
Italian Soda Bar by The Idea Room – fun red, white and blue drinks everyone will enjoy.
Raspberry Lemonade by Deliciously Sprinkled – so refreshing on a hot day.
Originally published on 7/1/15, updated on 6/27/19.
Follow A Reinvented Mom on Pinterest and Instagram.