Easy Make Ahead Recipes for Fourth of July
Disclosure: This post may contain affiliate links. When you click on a link and/or make a purchase, I may be paid a small commission at no additional cost to you. Additionally, as an Amazon Associate I earn from qualifying purchases. Please read my Disclosure page for more information.
Easy, make-ahead recipes for your Fourth of July party, Red White & Blue celebrations and summer cookouts. Feed your people tasty food without spending all day in the kitchen.
I think the Fourth of July is like the Thanksgiving of summer. Or is that just me?
I stay away from fancy food recipes on the Fourth, opting to prepare simple, family favorite foods. It's most likely because I don't want to spend all day in a hot kitchen. It's more fun to grab a cool drink & join the party. You agree, right?!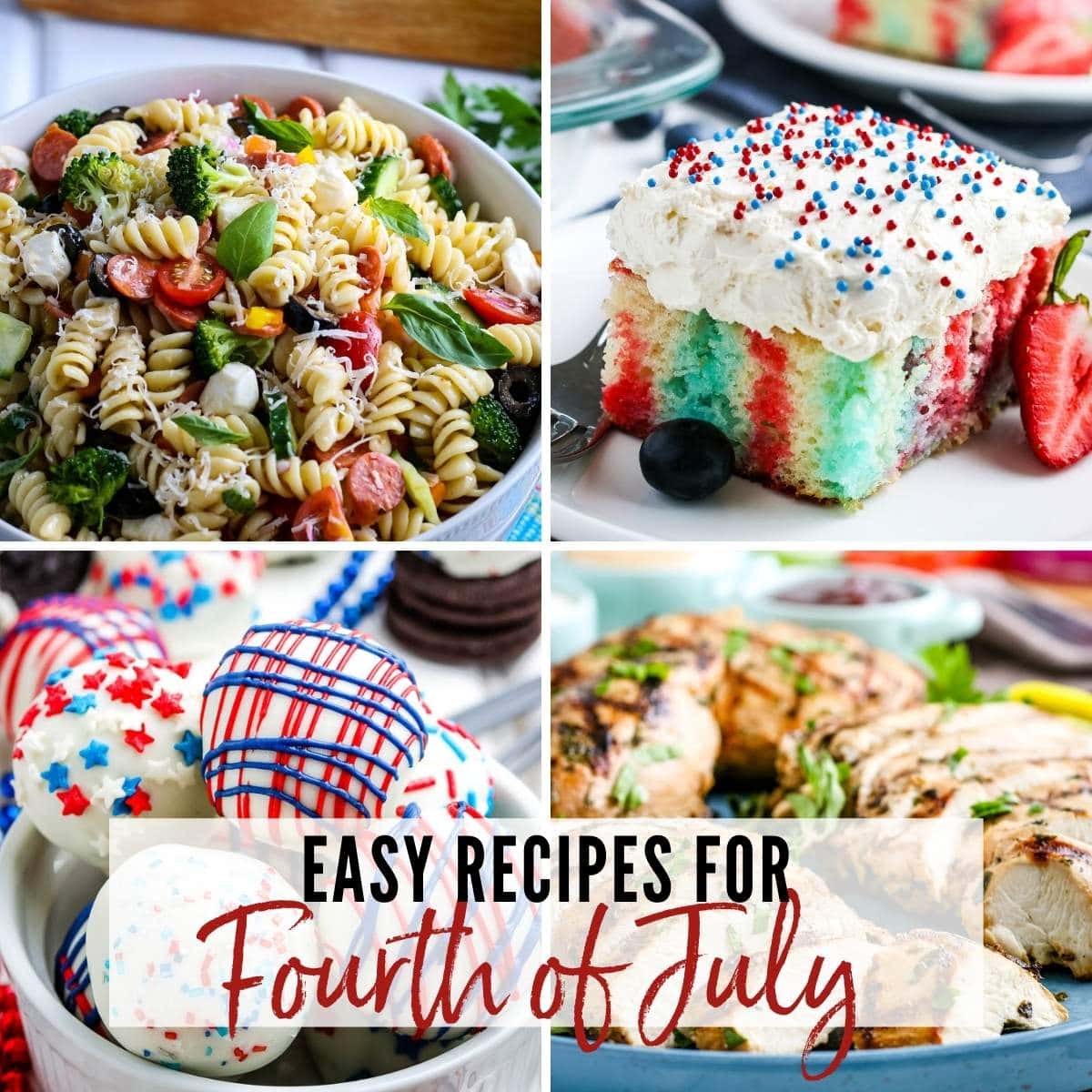 If you need a few simple recipes for your upcoming holiday meal, you've come to the right place. The Fourth of July Recipe Round-Up includes sides, main dish, dessert and drink recipes that will have you in and out of the kitchen in no time. Most dishes can be made ahead of the big day, freeing up more time to celebrate.
Have a safe & wonderful Fourth!
If you've got party leftovers, check out these Easy Ways to Use Leftover Party Food.
Originally published on 7/1/15, updated on 6/27/19, 6/17/21 & 6/27/22.
Follow A Reinvented Mom on Pinterest and Instagram.
Easy Make Ahead Recipes for Fourth of July
Serve these make ahead recipes at your next patriotic party.
***Save the July 4th Recipes for Later***