What to Serve with Tacos (Besides Rice and Beans)
Disclosure: This post may contain affiliate links. When you click on a link and/or make a purchase, I may be paid a small commission at no additional cost to you. Additionally, as an Amazon Associate I earn from qualifying purchases. Please read my Disclosure page for more information.
If you're tired of serving the same old side dishes with your beloved tacos we've got you covered! While rice and beans are classic Mexican side dishes for tacos, they can get boring after a while. And tacos deserve more than that, right?!
Longtime readers know my love of tacos runs deep. But it's not just me – they're a beloved staple in many households.
And for good reason – this Mexican food favorite is easy to make, simple to customize and tastes oh-so-delicious.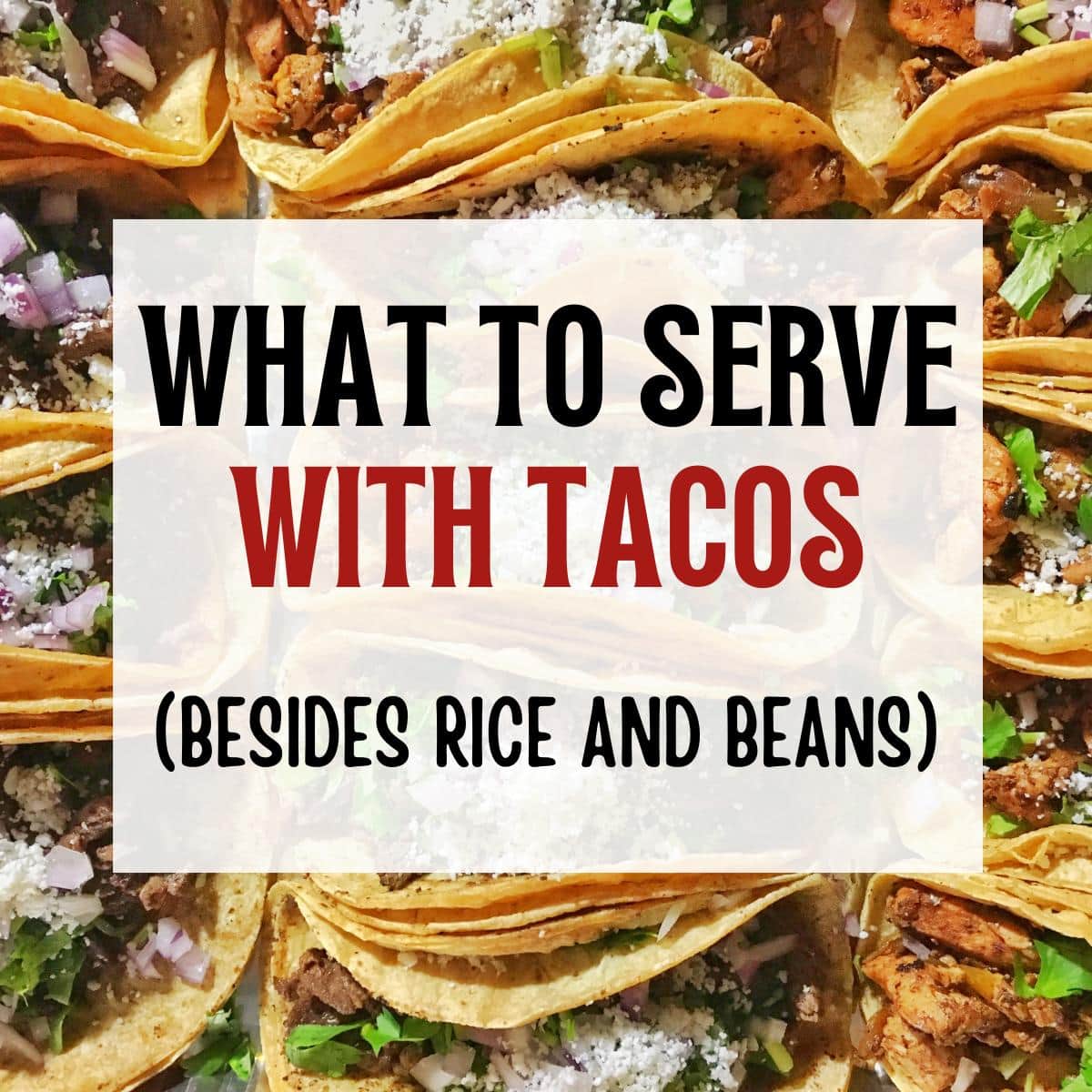 Over the years I've made them with a variety of different taco fillings. And I've made other main course dishes that feature that delicious taco flavor like taco salad, taco soup, walking taco bake and walking tacos. And one of my favorite ways to feed a crowd is the taco bar party. Did I mention my love of tacos?
There's no need to stick with traditional Mexican sides like rice and refried beans when there are so many tasty side dishes to complement your favorite tacos. Whether you're in the mood for something spicy, cheesy, or zesty, we've got side dishes to please the whole family.
If you're looking to mix things up and add variety to your Taco Tuesday nights or Cinco de Mayo menu, you're in luck. I'm sharing a variety of tasty side dishes to serve with tacos that go beyond the traditional Mexican rice and refried beans.
Expand your taco night horizons and skip the rice and beans with these creative and delicious taco sides to round out your Mexican meal.
MORE EASY
Mexican Inspired Recipes
While rice and beans are delicious side dishes for tacos, there are so many other flavorful and exciting options to make a complete meal. With a bit of creativity you can take your taco meals to the next level by pairing them with unique and complementary sides.
Whether you opt for refreshing salads, zesty salsas, or cheesy quesadillas, the possibilities are endless. So next time you're planning a taco night, don't be afraid to switch things up and try something new!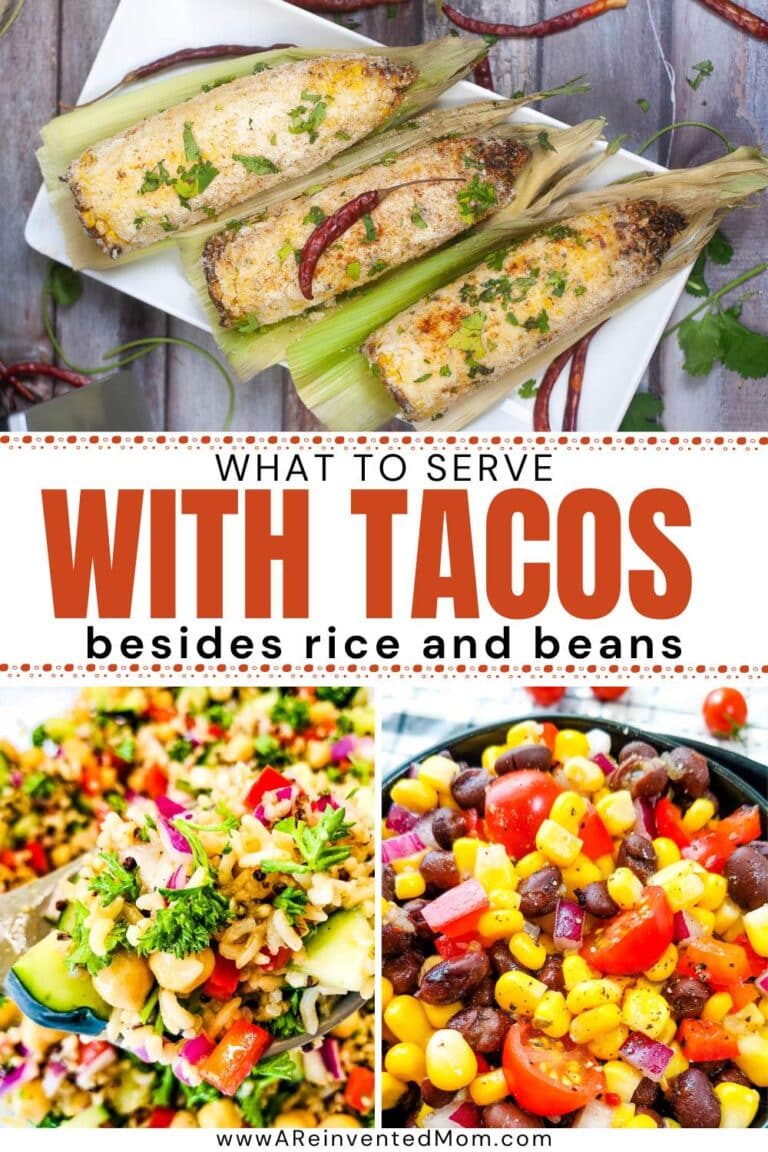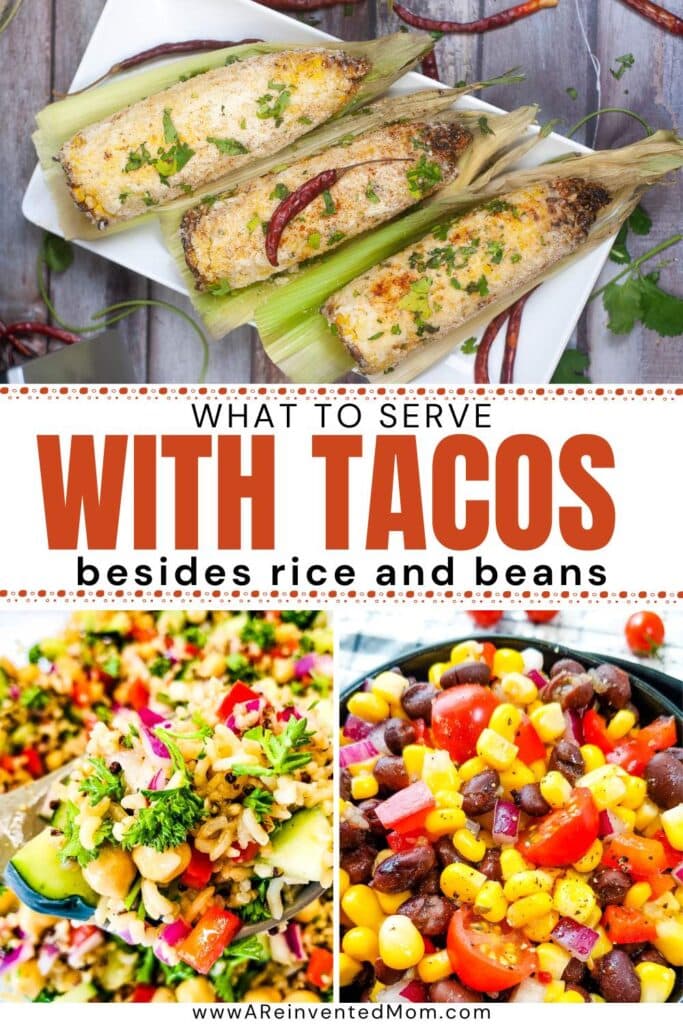 Sides to Go With Tacos Besides Rice and Beans
Sides for Taco Night That Aren't Rice and Beans
Round out your Mexican dinner, taco party or Taco Tuesday meal with these delicious sides that aren't rice and beans.